Why apply for a Tech Nation growth programme?
Great news from the Tech East community this month: we'd like to congratulate Thyngs on their appointment to Tech Nation's FinTech programme.
Thyngs joins 19 other early stage companies in Tech Nation's first ever FinTech cohort. The Norwich-based payment tech startup excelled above 100 other applicants to make the final 20.
The FinTech initiative is just one of many growth programmes from Tech Nation to provide support and funding to businesses of all sizes and sectors. These include:
Rising Stars: a new pitch competition for early stage startups.
Founders' Network: another new initiative. Following on from the success of Tech North's programme, this will connect like-minded entrepreneurs.
Upscale Programme: supports mid stage businesses scale into the large businesses of tomorrow.
Future Fifty: for the most successful late-stage tech businesses.
Jazz Hanley, senior partnerships manager at Tech Nation, said: "Tech Nation runs growth programmes for tech businesses across the UK and spanning every growth stage. Founders' Network and Rising Stars are aimed at early stage startups, while Upscale caters for mid-stage scaling companies, and Future Fifty to late-stage companies. We also now run sector-specific programmes, starting with our new FinTech programme, with other launching in the near future.
"Founders that join our programmes benefit from peer-to-peer learning, access to world-class scale coaches, and connections that help them solve their business challenges, as well as added exposure for their brand. And while our programmes are selective, they're completely free for selected companies, with no cost to join, or equity taken."
Thyngs isn't the only business from East Anglia lucky enough to find a place on one of Tech Nation's growth programmes. Norwich payment tech firm, EposNow, is part of Tech Nation's Future Fifty, and AI company, Rainbird, is in the Upscale cohort.
We caught up with Neil Garner, founder and CEO of Thyngs, about what their place on the FinTech programme means for them.
Although it's early days, Neil said the firm was pleased with the support available from Tech Nation.
He said: "the FinTech programme is already adding value to Thyngs. We've been able to chat and problem solve with CEOs of other FinTech companies, which has been an invaluable experience.
"The other day we attended a great session with the Applied Influence Group. A group of elite military influence professionals, they use their experience to teach skills about using influence for success. As well as workshops, the programme provides access to funding, introductions, and support on things like export markets and financial regulations. Its like an accelerator for late Seed/early Series A businesses."
When we asked Neil if he'd recommend other East Anglian businesses to apply for a Tech Nation growth programme, he gave a strong 'yes'.
"The Tech Nation growth programmes are absolutely where tech funding is being deployed by the Government. We think there are going to be more tech sector specific funds soon — possibly an AI one next."
Each Tech Nation growth programme has specific eligibility requirements about who can apply. The programmes are competitive and receive a lot of interest, but it is free to apply. Neil assured us that it's not difficult to apply for a Tech Nation programme, but it is a detailed application so it's worth preparing any material you might need first.
We asked other members of the TechEast community for their opinion on what the growth programmes could mean for East Anglian businesses. James Tarling, of Astons Legal — a TechEast corporate affinity partner — said: "We've worked with Neil since the formation of Thyngs and it's fantastic to see the hard work of Neil and the team at Thyngs recognised on a national stage by Tech Nation.
"The programme will provide Thyngs with great opportunities and help them move on to the next stage in their business journey. The award also shines a light more widely on the fantastic tech businesses that are developing in the East of England."
As you might expect, the majority of businesses that secure a place on the Tech Nation programmes are based in London. However, with three Norwich businesses already on the lists, we hope this will balance out as awareness of the Tech Nation programmes increases.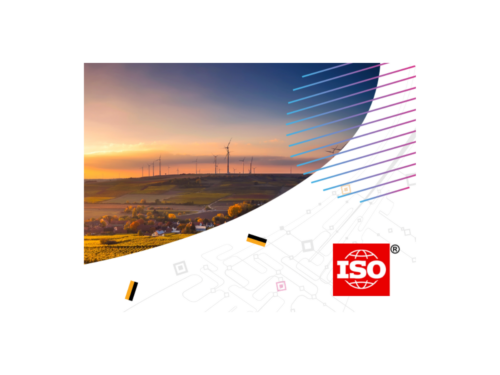 Coderus, a leading software development company, is thrilled to announce that it has successfully obtained the ISO...