Tech Nation 2017: Salaries surge across the UK for 'twice as productive' tech workers
Today marks the launch of Tech Nation 2017 from Tech City UK. Tech Nation 2017 shows that the UK digital tech sector is one of the country's economic success stories, growing twice as fast as the wider economy and creating highly skilled workers and well-paid jobs.
Here in the East of England, we share some impressive figures, including:
A local economic contribution from the digital tech community of £1.2bn (£867m Cambs, £163m Suffolk, £165m Norfolk).
Almost 50,000 people work in tech roles across the three counties (47,789 jobs)
Average tech salary across the three counties is £42,618 (compared to a non tech role UK average of £35,155.
Read the full report: www.techcityuk.com/technation
The sector remains at the epicentre of the European tech scene but the new report also reveals some important new data that underlines how significant the sector is to generating economic growth nationwide:
The UK's digital tech industry turned over an estimated £170 billion in 2015, and is growing at twice the rate of the rest of the economy and is key to boosting the UK's wider economy with a contribution of £97 billion in 2015
The digital tech industry generated a further 85,000 jobs over the past year from 1.56 million in 2014 to 1.64 million in 2015, creating jobs at double the rate of the rest of the economy.
Similarly, since 2012 there has been a 13% increase in the advertised salaries of digital tech posts, compared with only a 4% rise in those of non-digital jobs.
Tech investment in the UK reached £6.8bn in 2016, more than two times higher than any other European country and significantly more than its closest rival, France, which secured £2.4bn.
Tech Nation 2017 shows that the average advertised salary for digital-tech jobs has now reached £50,663 a year, compared with £35,155 for the average non-digital salary, making it 44% higher than than the national average.
With more than 2,700 survey respondents from digital businesses across the country also contributing insights, the latest iteration of Tech Nation showcases the continued growth and evolution of the UK at the forefront of global innovation.  With over 1000 data points, 220 community partners, 61 tech startup case studies and 30 UK tech clusters, this iteration of Tech Nation marks the most comprehensive study to date on the UK's tech ecosystem.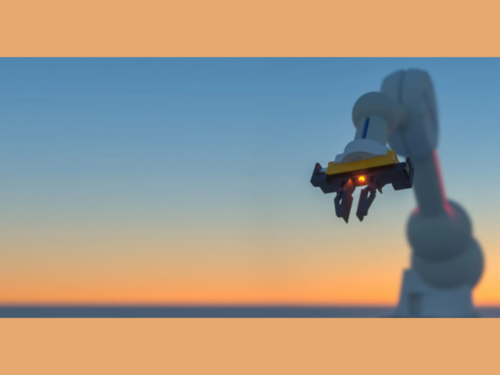 Participate in Innovate UK's impact study and help create a stronger and more globally competitive UK service...