Norwich's favourite hackathon – Sync the City – back for a fourth year
 14/11/2017
Now in its fourth year, the annual Sync the City hackathon is returning to Norwich from 23 – 25 November 2017. This year's event has a new home – the spectacular Norwich Cathedral.
Always popular, tickets for the 54-hour startup event sold out in just nine days. While the prospect of winning a share of the £4,000 prize money is alluring, it's the buzzing atmosphere and startup spirit that's the main attraction. The event is open to anyone with a great business idea. Software engineers, entrepreneurs, marketers, and students collaborate to launch startups in 54 hours. This inclusivity brings individuals from all walks of life into the world of tech.
Sync the City also provides a unique taster experience of startup life. If this inspires entrants to work for a tech startup, that can only be a good thing!
According to organiser, John Fagan, this year's event saw a higher than usual number of entrants representing local companies. For corporates looking to apply an innovative approach to challenges, a hackathon like Sync the City is an opportunity to come up with creative solutions and bounce around ideas with other innovators.
As always, TechEast is backing Sync the City in full force. Not only are we a supporting sponsor, but our COO, Tim, has a special role to play at this year's event. Tim will be looking after the judges of the competition, and showing them the sights of the fine city. The judges for this year's hackathon have not yet been named, so keep your eyes peeled!
Several TechEast members are also involved in Sync the City. Board member, Fiona Lettice, is a key organiser of the event along with others from SyncNorwich and UEA. Two more of our brilliant members are giving up their time to act as mentors during the hackathon. Board member – Hayley Johnson, COO of Epos Now, and Dom Davies, CTO and co-founder at Tech Marionette, will be on hand to support the startup teams.
For those with an innovative business idea, Sync the City is a great place to get your startup off the ground and develop your inspiration. However, launching a startup is just the first step towards becoming a successful business.
We know the journey can be tough for tech startups, in particular. That's why TechEast offers affordable membership option for micro businesses and startups. From one-to-one mentorship sessions to discounts on essential business services, we're committed to providing our members with the support they need to thrive with the region. The creation of new and exciting startups is essential to ensuring East Anglia is recognised as one of the UK's top 5 tech clusters by 2020. We can't wait to meet the innovative startups that emerge from this year's Sync the City!
Keep up to date with the hackathon as it happens by following @SyncNorwich on Twitter – they'll be tweeting with the hashtag #SynctheCity.
Good luck to all those taking part – we'll see you there!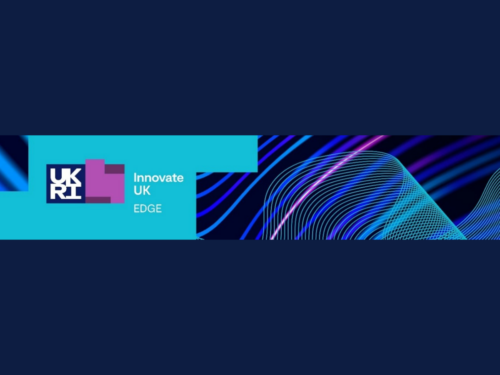 Organised by Innovate UK and delivered by Innovate UK EDGE, this GBIP consists of a preparation phase, 5-day innovation...