marketplace amp launches Amazon DSP advertising services
marketplace amp, the UK's only FMCG grocery aisle marketplace specialists, focusing on food and drink, health and beauty and pet care, has launched its Amazon DSP (Demand-Side Platform) services to provide clients with a more accurate and cost-effective advertising strategy across multiple online channels.
As an Amazon DSP partner agency, marketplace amp's team of Amazon Accredited Advertising and DSP experts have the know-how to implement an advertising strategy that targets a more relevant audience. Amazon DSP filters out unlikely customer groups and typically sees average conversion rates jump from around 8-10% on standard Amazon Marketing Services to 13-18% on DSP.
marketplace amp offers first-class design creative and video creative options to ensure that its bespoke advertising campaigns work in tandem with Amazon DSP functionality. This enhanced, targeted approach takes the right audience on a journey from initial brand awareness through to customer loyalty, helping brands stay ahead of the competition. The agency is offering a reduced-price trial for new DSP advertising campaign sign-ups.
Amazon DSP uses unique and trusted data from billions of transactions to target specific customers who are more likely to buy the advertised product, using real-time data and machine learning to optimise performance. marketplace amp has already successfully trialled it DSP services for food and drink clients Shake That Weight and Hillfarm Oils.
Amazon DSP is available to both advertisers who sell products on Amazon and those who don't, and includes brand protection features, such as its Trusted Publisher Network. This function ensures that each brand can choose which websites their advertising appears on, with the ability to blacklist any websites considered to be incompatible with their brand.
Performance Marketing Manager, Jalal Miah, said: "Amazon DSP can be a complex tool to understand, but our strategy insight and creative expertise is helping brands to target the right audience and not only draw them into the virtual store, but lead them down the correct aisle to products they genuinely want to buy."
marketplace amp's DSP Partner status enables clients' advertising budgets to go further, with a 1% discount on fees. It also provides transparency of data and spend on weekly reports, flexibility on spend limits and world class customer service, with a Net Promoter Score (NPS) of 72.
marketplace amp continues to develop its team and it is currently launching a recruitment drive, with the agency aiming to double in size during 2021!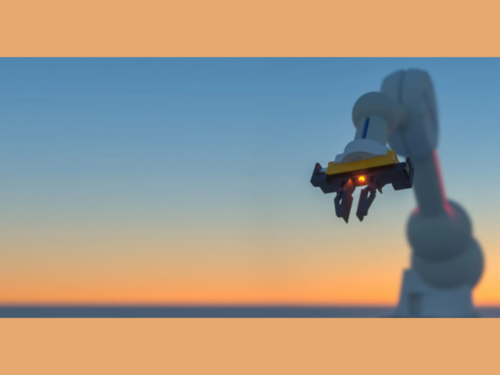 Participate in Innovate UK's impact study and help create a stronger and more globally competitive UK service...