Innovation Martlesham launches Smart Home Competition
Innovators are being invited to submit ideas based around the Smart Home concept – on how such a home can make life better for those living there.
Those chosen as winners will:
Receive six months membership of the well-respected Innovation Martlesham Incubator, located at Adastral Park, the central hub for BT's innovation and technology teams worldwide
Receive six months business support from Innovation Martlesham (IM), MediaTek Inc, BT and the University of Suffolk. This will include access to knowledge and expertise including research, technology, marketing and professional services
Be featured on the IM website and in e-newsletters
Receive invitations to IM's networking programme
Implementable Solutions are invited to the following challenge statement MediaTek Inc:   (by the end of the 6 month Incubation Period implementable solutions must be able to be demonstrated).
"How Can My Smart Home Make My Life Better?"
The core of the competition is to highlight an innovative concept that would make a significant improvement to the life or lives of those who reside in any definition of a Smart Home. In recent times companies such as Amazon, Google and Apple have offered products and services that align with the Smart Home and these can now be used as a framework for other products and services that have a positive impact on the individual and society.
In association with the competition partners the winner will be supported to develop the idea into a working prototype at the end of 6 months. In recent times Smart Home innovations have been seen in sectors such as: health and wellbeing, security, life style, travel, etc., but the competition welcomes ideas in any sector.
Judging Criteria will be based on the Challenge Statement from MediaTek Inc and focus on the following:
Fit with the challenge statement
Does the solution offer: Originality, Creativity and Innovation?
Competitive position i.e. understanding the market, user value proposition, the team's experience, knowledge, skills,etc
Show an understanding of financial viability for the whole life implementation of the product.
Click here to view to Terms & Conditions
Competition Entry Period:  16th January 2017 and 3rd March 2017
Closing Date is 11.59pm on 3rd March 2017
Shortlist Notification to be made: by 13th March 2017
Presentations to Judging Panel will be held at Adastral Park on:-
21st March 2017 between 10am – 1pm
For further information please contact Jim Milne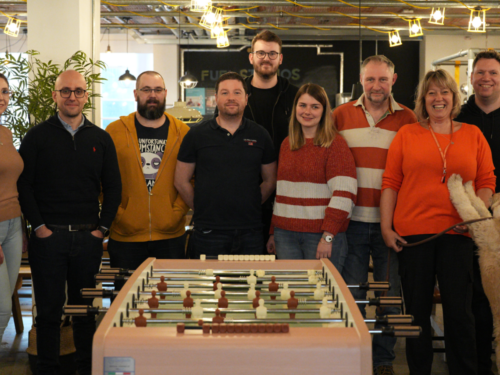 Norfolk-based Tech Educators has partnered with The Bradfield Centre to support eligible students wishing to become...