Growth in all directions for Staylists
Suffolk-based startup Staylists is delighted to welcome James English as Junior Full Stack Developer. James will assist with the growth of the travel-tech platform by soliciting user feedback, developing existing technology and designing new features.
Having graduated from De Montfort University in June with a first class honours degree in Computer Science, James is the latest employee to join the Staylists team. His appointment is testament to the company's disruptive force and impact within the travel-tech space.
Despite being offered jobs at established tech firms in Cambridge, as well as reaching the final stages of Apple's gruelling interview process, James turned down these opportunities in favour of working for Staylists, saying:
"I'm hugely excited to have joined a team that is passionate about revolutionising the hotel booking process. I feel fortunate to be involved in building such innovative technology, and look forward to being instrumental in Staylists' growth."
CTO and Co-Founder Chris Waters said: "We're thrilled that James has joined the Staylists team. He's an incredibly talented Developer who will be integral to our expansion, and it's great that he has acknowledged the opportunities that Staylists offers as an employer in Suffolk. As well as the challenges and responsibility he has embraced with us from day one, it's clear his ambition and skills will be a driving force at Staylists as he progresses with us."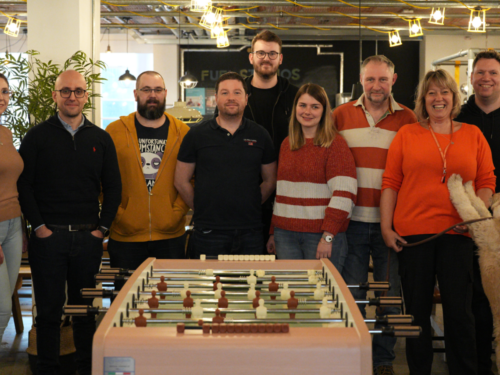 Norfolk-based Tech Educators has partnered with The Bradfield Centre to support eligible students wishing to become...