East of England charity calls on schools and businesses to mobilise the next generation of STEM stars, with offering of support for schools
STEMPOINT East, an educational charity supporting the East of England, is calling upon schools and businesses to help bring the world of science and technology to life for young people, by getting involved with its programmes highlighting science, technology, engineering and maths (STEM).
Through its #BuildTheirDream campaign, launched as part of British Science Week, the charity is showcasing some of the stories of its team of 3,500 STEM ambassadors, who each give their time to inspire young people into STEM careers.
With 2021 placing the spotlight on the importance of science and technology in the most impactive way, STEMPOINT East is offering online sessions for schools and colleges in the eastern region, in efforts to make STEM a priority for the professionals of tomorrow.
STEMPOINT East manage the STEM Ambassador programme in the East of England, working with volunteers, who each work in STEM-linked careers, offering bespoke online sessions for primary and secondary schools, giving talks to young people about the diverse range of careers available in the sector.
This is just part of STEMPOINT East's vast offering to schools in the region to support STEM learning.  In 2019/2020 its schemes, workshops and equipment loans enriched the learning experiences of around 45,000 pupils.  Now, its services are being further promoted during lockdown to provide extra help and support to schools, teachers and young people.
Managing Director of STEMPOINT East, Helen Spencer explains, "We want to help schools with the offer of free online support focusing on STEM, which we hope will inspire young people in science, engineering and maths.  There's never been a more apt moment to focus on the importance of these subjects, with the work of scientists creating breakthrough vaccines at the top of agendas throughout the world, and a wholesale move to carrying out our work and social lives online using cutting edge technology.
"Our team of volunteer STEM Ambassadors are keen and ready to deliver bespoke sessions to schools, telling their own story of their STEM careers and opening young minds to the incredible opportunities ahead of them."
STEM Ambassadors agree to volunteer a number of hours per year, providing inputs to schools, colleges and youth groups in the region, either working independently or supported by their employer.  Businesses are also therefore being asked to consider encouraging their members of staff to get involved and shine a light on the multitude of career paths available within the STEM sector.
Helen continues, "Our #BuildTheirDream campaign will focus on five of our Ambassadors, each with incredible backgrounds and fascinating stories surrounding their STEM work.  Many people automatically associate a career in science or engineering with white coats and laboratories, but there's so much more to STEM than that.  Just some of the stories we'll be highlighting include the work of a female founder of an aviation project, a young apprentice working in artificial reality and telecommunications and a young entrepreneur working to introduce learning through e-sports in schools.
"I'd encourage any schools interested in hearing more about how they can be connected with an ambassador, or any employer or individual keen to get involved, to get in touch and learn more about making a difference to our STEM stars of the future."
The #BuildTheirDream STEM ambassador stories will be shared on the STEMPOINT East website and across its social media channels.
Anyone interested in accessing online learning inputs for their school should contact admin@stempointeast.org.uk.  A range of pre-recorded materials and online workshops are also available.
The STEM Ambassador programme is organised nationally through STEM Learning. Anyone interested in signing up as an Ambassador or learning more about how staff can become involved should contact either Helen Spencer or see https://www.stem.org.uk/
Further information on STEMPOINT East is available at www.stempointeast.org.uk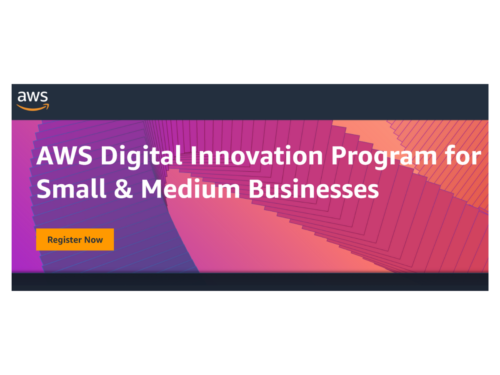 It's nothing new to say that digitization of businesses promises increased productivity, efficiency and customer...