Digitech Skills Plan Launch
Talent is the fuel that powers the digital economy. All employers recognise this. Norfolk and Suffolk have seen a surge in technology business start-ups and scale-ups over the last decade, as well as an increasing demand for specialist skills from our largest organisations be they private, public or 3rd sector. But if we are to sustain, let alone grow our burgeoning tech sector there is a major challenge that all with a stake in this high growth part of the economy must face up to. People with the right skills are in demand across the world and with a mobile workforce, opportunities lie well beyond county boundaries. Hence the pressing need for a plan to grow our talent pool, nurture and retain it, attract new people from outside the region, atand to keep doing this year after year after year.
This new Digital Skills Plan, one of the first regional tech skills plans in the UK provides the start of a roadmap to meet this challenge.  Our strengths should not be understated: world class university education, highly focused community level further education, many excellent schools. And an increasingly networked tech ecosystem connecting businesses with education providers. However, with an estimated 10,000 tech roles (both new and replacement of existing positions) needed in Suffolk and Norfolk by 2024 we need an action plan that brings everyone to the table and sets out clear roles for all.
The plan has three core areas. First that tech skills development must be strongly led by employers in partnership with universities, colleges, schools and education policymakers. Second, that we must be innovative in opening up alternative pathways to careers beyond the current norm of an undergraduate degree plus experience – from apprenticeships to internships through self-managed e-learning there are many options open for those seeking to expand their skills and education . Third that upskilling and reskilling our current workforce represents a huge opportunity in a generation where one job or career for life is no longer the expectation or desire of many people.
The challenge is only daunting if we think narrowly or repeat the pattern s of the past. We all have a role to play.
The next step has already been identified. TechEast, the ICT and digital body for the region will act as convenor to assemble a new Digital Tech Skills Taskforce with representatives of businesses of all sizes, universities, higher education colleges, schools and skills innovators to advance the plan from 'green paper' to 'white paper' stage over the coming year.
Commenting on the plan Neil Miles, Chair of TechEast states
'I see this plan as the first key step to enabling local collaboration to ensure business growth and skills opportunities are maximised. We look forward to businesses and education providers coming even closer together to shape the future of a vibrant regional tech economy in the East of England.'
The Digital Skills Plan  has been developed by the Digital Tech sector in Norfolk and Suffolk, working alongside the New Anglia Skills Board and supported by SkillsReach.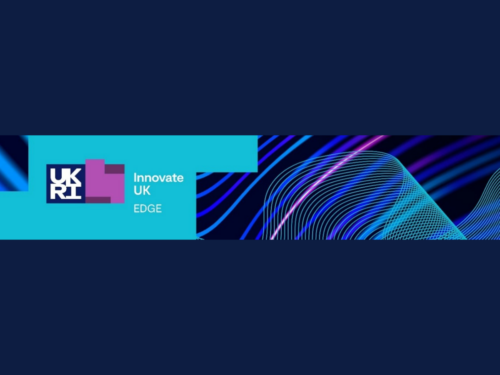 Organised by Innovate UK and delivered by Innovate UK EDGE, this GBIP consists of a preparation phase, 5-day innovation...