Coderus Achieves ISO 14001:2015 Certification, Demonstrating Commitment to Environmental Sustainability
Coderus, a leading software development company, is thrilled to announce that it has successfully obtained the ISO 14001:2015 certification, highlighting its dedication to environmental sustainability and responsible business practices. This prestigious certification recognizes Coderus's commitment to minimising its environmental impact and promoting a greener future.
The ISO 14001:2015 certification is awarded to organisations that establish and implement effective environmental management systems. It demonstrates an organisation's ability to identify and control the environmental aspects and impacts of its operations, while continuously improving its environmental performance.
By achieving ISO 14001:2015 certification, Coderus has demonstrated its proactive approach to environmental management and sustainable business practices. The certification process involved a rigorous evaluation of the company's environmental policies, procedures, and practices, ensuring compliance with internationally recognized standards.
"As a technology company, we understand the significance of preserving the environment for future generations," said Mark Thomas, CEO of Coderus. "Obtaining the ISO 14001:2015 certification reflects our deep commitment to sustainable software development and responsible business practices. It is a testament to our ongoing efforts to reduce our ecological footprint in our engineering and contribute positively to the environment in the work we do for our clients."
Coderus has implemented various initiatives to minimise its environmental impact. These include optimising energy consumption, reducing waste generation, promoting recycling practices, encouraging employee awareness and engagement in sustainable practices and having a big focus on sustainable development. A key focus has been to ensure sustainable app development which has been achieved by reducing app size for more efficient delivery and app launch, ensuring designs are scalable to incorporate future changes and focusing on the needs of the user. By adhering to ISO 14001:2015 standards, Coderus aims to continually improve its environmental performance, reduce resource consumption, and enhance its overall sustainability efforts.
The ISO 14001:2015 certification aligns with Coderus's long-term vision of being an environmentally responsible and socially conscious organisation, as well to our ISO27001 and ISO9001 certifications, which focus on security and quality management. It further strengthens the company's reputation as a trusted technology partner, providing innovative solutions with a focus on sustainability.
About Coderus:
Coderus is a leading software development company headquartered in Adastral Park in Ipswich. With a team of talented developers and engineers, Coderus specialises in creating bespoke software solutions for a wide range of industries, including automotive, medical, IoT, and marine. Committed to delivering excellence, Coderus combines technical expertise, creativity, and industry best practices to deliver innovative software solutions that drive business growth.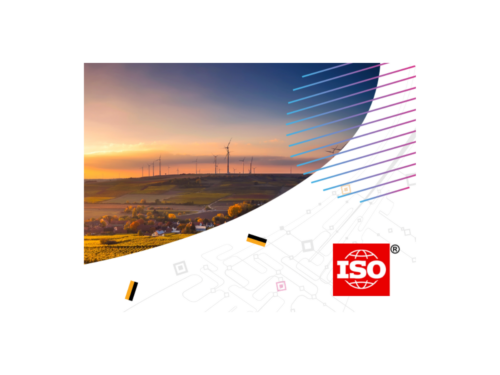 Coderus, a leading software development company, is thrilled to announce that it has successfully obtained the ISO...