Tech East Member Spotlight: Cascade BI
TechEast Member Spotlight: Cascade BI
In the spotlight this month is Cascade BI: a Sage business intelligence platform that makes it easier for businesses of all sizes to interpret their accounts. We chatted to CEO Mark Donaldson about Cascade's journey so far, and why they joined TechEast.
 What is Cascade and what do you do?
Cascade is a business intelligence platform that integrates with Sage accountancy software. While Sage is great at capturing the information that goes into a business's accounts, it falls short when it comes to reporting that information in a clear and meaningful way. Cascade runs alongside Sage, providing customers with the data and reports they need to run their business better, and removing any confusing and unnecessary information. Cascade is a pure SaaS offering, with low-cost fees and no training required. We're a small team based in Norwich, and proud of our local roots.
What was it that inspired you to found Cascade?
My background is actually in accounting, not tech. During my time as a chartered accountant and a freelance FD, I saw firsthand that a lot of time is wasted on financial reporting. Sage doesn't make it easy for businesses to view the information they need, so I created an Excel dashboard product to easily export data for reports but it needed to be a scalable cloud solution. Around 2014, I founded Cascade to develop and bring this solution to other businesses who were experiencing the same problems I had.
How has the last year been for Cascade, and what are you hoping for in 2018?
We've just completed our first twelve months of sales and things are going well! Although I founded Cascade back in 2014, we spent a lot of time developing the platform. Sage does not have a public API so we had to build everything from scratch. We also spent nine months beta testing to ensure we got it right – we want Cascade to be useable for businesses of every size.
This year, our priority is developing and improving our product to meet our customers' needs. We're currently working on a completely new platform which will replace our existing product and will be much more flexible. All being well, this will go live at the end of April.
One of the biggest changes we're implementing in our new product are customisable dashboards. A lot of our customers have sales teams out on the road who need access to all the sales data, but it's not appropriate for them to have access to everything in Sage, such as payroll. Through Cascade, they can just have the information they need. We envision this will be useful for a chain of stores under one brand: each store can have their own dashboard to avoid confusion. We're also rolling out smaller updates like email alerts and notifications.
What's the best thing about doing business in East Anglia?
There's such a strong emerging tech hub based here, and it's great to be a part of that. Also, despite our region's reputation for its terrible infrastructure, it's not too difficult to get to the rest of the country. The train does take too long, but at least you can work on the train! There's a good calibre of people here, it's an affordable place to live, and it's an all-round great place to do business!
Why did Cascade join TechEast?
Since I don't have a tech background, I wanted to make the effort to engage more with the tech community and get to know other businesses in the region. Since TechEast is known for its regular networking events, joining seemed like a good way to become part of our region's tech scene. The use of TechEast's London embassy is also a big attraction. Our board is spread across the country, so having somewhere to meet in London is very handy!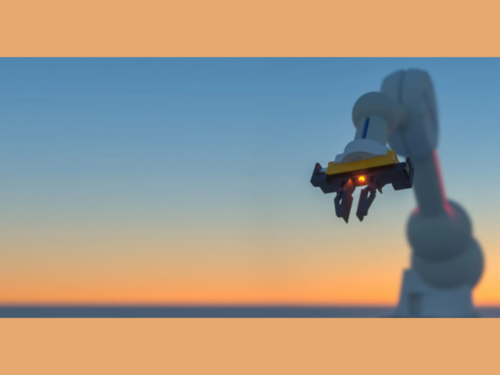 Participate in Innovate UK's impact study and help create a stronger and more globally competitive UK service...