Member spotlight November 2017: Staylists
TechEast COO, Tim Robinson, spoke with Adrian Melrose, chairman of Staylists and its parent company Inn Style at their HQ in Adastral Park about being a pioneer of HotelTech in the East of England.
Q: What is Staylists, how does it work and what to you offer your clients?
Staylists allows a branded travel site to create their version own Booking.com. For quality hotels, typically placing 40-60% of their room inventory in online channels our commission is half that of the big players. But the key is that the booking has got to happen in real time. Hotels' biggest fear is double booking and we talk a lot about the 'Power of Now'. Guests demand a great deal now and hotels need to match this with an offer, while providing rooms across multiple channels such as Booking.com and Expedia. Like any internet business, Staylists is about ratcheting demand and supply with tech as the underpinning, but that tech has got to add value. We do this by pulling in rates and availability through integrations with hotels' property management systems like Guestline and Opera.
Q: How has the business developed over the past year?
It grew out of the parent company business Inn Style. Over the past 4-5 years we have been building a property management system with a beautiful interface for boutique hotels, inns and B&B typically of 10-20 rooms which encourages customers to book direct. In order to demonstrate to brands that you have an attractive proposition you need a launch inventory and existing customers provided us with our first 150 hotels. Building on that we joined with Site Minder who offer 6,000 top tier hotels, creating more inventory. All this has enabled us to launch a flagship partnership with Mail Travel. A tech business like this would have been really difficult to do before the ecommerce ecosystem matured with the arrival of things like Stripe as well as robust underpinnings like Ruby on Rails.
Q: Talent must be essential for you. How big is the team now?
We employ 12 people now and when recruiting we are looking for bright ambitious people who 'live' on the internet, have an analytical mindset and can understand the product in depth. All our staff begin in a 2-3-month product support role to bring them up to speed. Millennials are at an advantage – we've just had a 15-year-old intern here over half term who's at school in London. She described her first work experience in a tech firm as 'exhilarating' and she was incredibly bright.  We are piloting a Fellowship programme for graduates whose family home is in Suffolk and went to school here but have been away to university all over the UK. We are realistic that these graduates may be drawn to London so we are open to them working in our new London office or staying here at Innovation Martlesham.
Q: Suffolk is close to the world's 3rd largest tech cluster  – London. How do you divide your time between the two?
We feel like pioneers in East of England. There's not a lot of travel tech companies, most of them are in London. But I really feel the importance of London can be overstated for a tech business. Yes, it's a good meeting place to see partners and most of our investors are there. But you don't need your HQ to be in London. We are recruiting certain specialist roles down there e.g. people with a deep SaaS sales background. But really we're a virtual and global business in the sense that our dev team is in Poland and Stripe is in San Francisco. Suffolk entrepreneurs can get on a train in Ipswich at 7.15 and be at in Shoreditch for an investor breakfast meeting by 8.30 – the TechEast embassy offers that convenience.
Q: What's the next step for Staylists?
A: In essence: to scale our inventory by scaling up our partnerships! And growing the team – we expect to be 20 to 30 people in next year or so.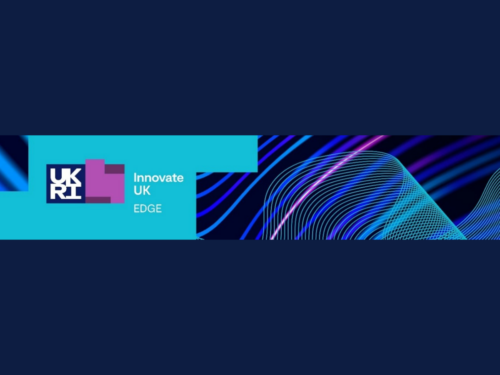 Organised by Innovate UK and delivered by Innovate UK EDGE, this GBIP consists of a preparation phase, 5-day innovation...