Member Spotlight February 2018: Inasight
For this month's Member Spotlight, we spoke to Neil Miles – CEO of predictive analytics and machine learning  firm, Inasight. Founded in 2016, Inasight spent its first few month's in Adastral Park's accelerator facility, Innovation Martlesham. Since graduating the programme, Inasight is still based at Adastral Park, with a second base in London. Neil let us in on what the last twelve months have been like for Inasight, and life in Ipswich's tech scene.
Can you tell me a bit about Inasight and what you do?
Inasight is a data-centric organisation: we use artificial intelligence to help customers exploit value in their data assets. Put simply, most businesses are sitting on a wealth of valuable data. Our job is to identify patterns in these data sets that can help add value to our customers. For example, we can help businesses increase revenue streams and increase sales conversion rates. Through predictive analytics we can also forecast when something will break or require maintenance, as well as spotting fraudulent activity or other compliance issues.
How have the last twelve months been for you, and what are you most looking forward to this year?
So far, Inasight has really only been trading for twelve months, but it's been a fantastic year! We have built up a multi-million pound business from scratch and now employ over twenty people.
In 2018, we're forecasting a 300% growth rate, and to double the size of the team – and move to a bigger office to accommodate everyone! We're also working on some really exciting partnerships with the likes of AWS – we can reveal more details soon!
What makes Inasight different to its competitors?
Typically, there are three parts to an AI project: building the infrastructure/data platform, a usable data set, and the ability to apply the data science tools to the data. Here at Inasight, we work with clients to provide all three parts, and using our accelerator platform (RAMP) we can be working with a customer's data set in a secure environment within hours.
We're a 'cloud first' provider also using open-source software where we can to provide a lightweight and cost-effective solution for our customers. Providing this kind of AI solution is all we do, so we're incredibly skilled in our field.
What's it like being based in East Anglia, and what's the best thing about working here?
East Anglia is a great region, with much more going on than people realise! Almost everyone we've encountered here is open to collaboration and supporting their peers. Although finding (and keeping) the right talent is often cited as a challenge for the region, we haven't had too much difficulty with that.
East Anglia is a good place to work in its own right, but its proximity to London certainly helps add to its appeal. We can be in the capital in little over an hour, putting us in contact with key sales channels. Being a strong technology campus, Innovation Martlesham amplifies all those things. It's a great community, and it's easy to get support for your business if you need it.
Why did Inasight join TechEast?
We're big believers in the work TechEast is doing, and we're keen for it to succeed with its mission of promoting the region's digital tech sector. The annual Tech Nation report shows that there is a real strength of interest in promoting the region. We also think the support TechEast provides is invaluable, especially the networking opportunities and business support services.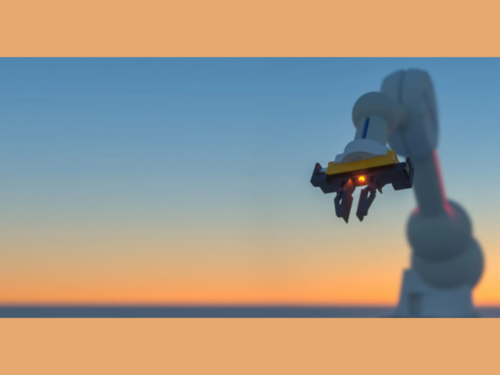 Participate in Innovate UK's impact study and help create a stronger and more globally competitive UK service...