Concurrent Technologies Announce New Distributor Agreement with SoC-e
Expanding Our Portfolio with Advanced Networking Solutions
Concurrent Technologies, (AIM: CNC) a world-leading specialist in the design and manufacture of high-end embedded computer solutions and systems for critical applications, announces it has signed a distribution agreement with SoC-e, an internationally recognised provider of advanced equipment for real-time, high-availability Deterministic Ethernet networking for critical sectors.

This significant distribution agreement enables Concurrent Technologies to offer SoC-e's portfolio of Relyum Advanced Networking Solutions within their home markets of the UK and USA, and additional worldwide territories. The inclusion of SoC-e's reliable, robust, and field-proven Relyum solutions further strengthens Concurrent Technologies's position as a market leader in delivering cutting-edge solutions for the aerospace and defence sectors.
In particular, the integration of Time Sensitive Networking (TSN) enables systems that are based on single ethernet fabrics to process real-time traffic with greater efficiency, eliminating the need to use extra legacy real-time data.
Miles Adcock, CEO of Concurrent Technologies, commented:
Building strong relationships with strategic industry partners is a core focus for our organisation. We are pleased to work alongside the experienced SoC-e team to enhance our product offerings. The collaboration enables us to deliver our leading range of solutions and systems to our home and global markets with greater speed and efficiency than ever before."  
Mikel Idirin, CEO of SoC-e, commented:
Working with established partners like Concurrent Technologies is an exciting opportunity for us. Their clear strategy to deliver rugged systems with Advanced Networking capabilities, coupled with their extensive global sales network, aligns with our own ambitions and objectives. We are confident that this partnership will bring mutual success and further strength our positions as leaders in the industry."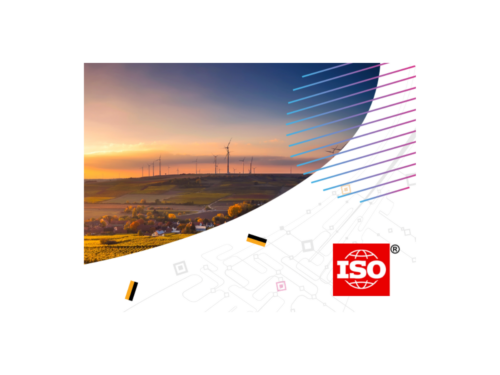 Coderus, a leading software development company, is thrilled to announce that it has successfully obtained the ISO...