UK-MALAYSIA DIGITAL INNOVATION PROGRAMME LAUNCH
IoT Tribe, together with the UK Government's Digital Trade Network announces today the launch of the UK-Malaysia Digital Innovation Programme run in partnership with Sunway iLabs, the innovation arm of Sunway Group and Sunway University, MyDigital Corporation (Economic Planning Unit of Malaysia's Prime Minister's Department) and the Malaysia Digital Economy Corporation (MDEC).
The UK-Malaysia Digital Innovation Programme aims to connect UK tech businesses with leading Malaysian corporates and to take advantage of the fast-growing market opportunities in this region.
It was launched by His Majesty's Trade Commissioner to Asia Pacific, Natalie Black CBE alongside Andrew Mitchell CMG, Director General, Exports & UK Trade, DIT at London Tech Week 2022 in June 2022.
This inaugural programme is supported by the Digital Trade Network, MyDigital Corporation, MDEC and one of Malaysia's largest conglomerates, Sunway Group.
"I am delighted to see applications open for the UK-Malaysia Digital Innovation Programme, which we launched at this year's London Tech Week. This is a unique opportunity for UK start-ups to increase their exposure in Malaysia and work with a well known corporate in Sunway Group and the Malaysian Government. I look forward to seeing this first cohort of UK start-ups thriving in Malaysia."
– Natalie Black CBE, His Majesty's Trade Commissioner to Asia Pacific
The UK-Malaysia Digital Innovation Programme is a platform for UK companies to connect with Malaysia's tech ecosystem and explore potential commercial or partnership opportunities in Malaysia; a pathway for potential entry into Sunway iLabs' Net Zero Lab, which offer an up to US$1 million investment upon selection, workshops to help UK companies design meaningful collaborations with local ecosystem partners, and opportunities for follow-on investments to expand regionally; and an opportunity to pitch for potential pilot projects with Sunway and the Malaysian ecosystem through the in-person Demo Day in Malaysia.
"In line with Sunway's aspiration to achieve net zero carbon emissions by 2050, we are excited announce the launch of the Net Zero Lab that aims to invest in global ventures that focuses on developing the sustainable ecosystem in Malaysia and increase urban resilience against climate change."
– Matt van Leeuwen, Chief Innovation Officer of Sunway Group & Director of Sunway iLabs
 Applications are now open till 20 January 2023. The programme is seeking for UK startups with products and solutions in the areas of Food Security, Smart Cities, Circular Economy, Renewable & Efficient Energy. To find out more and apply, please visit our website.
"We are excited to be working with the UK Department of International Trade, Sunway Group, MDEC and MyDigital on the UK-Malaysia Digital Innovation Programme, and look forward to enabling a cohort of outstanding Net Zero startups to expand into a burgeoning market in Malaysia, with trade between the two countries worth over £5.6 billion this year."
– Tanya Suarez, Founder & CEO, IoT Tribe
Interested companies can join the Launch Event held on 6 December 2022 at 0900 to 1030 GMT / 1700 to 1830 MYT. Participants can expect to learn more about Sunway's net zero strategy & innovation roadmap, and the opportunities with Sunway and the Malaysia tech ecosystem. Further details on the UK-Malaysia Digital Innovation Programme will also be shared. To RSVP for the event, register your interest on our website.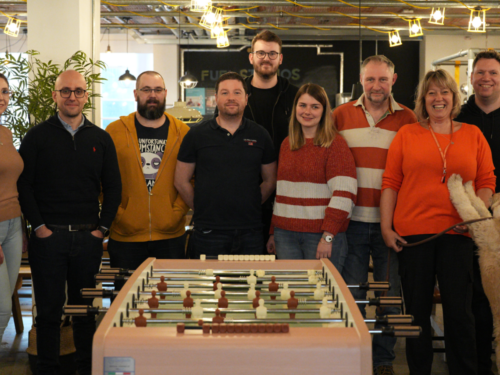 Norfolk-based Tech Educators has partnered with The Bradfield Centre to support eligible students wishing to become...