UK Games Fund Opens for 2023 open to applications
Funding is available to support UK video games development, aimed at helping smaller companies get concepts off the drawing board and into production.
The UK Games Fund is intended to support UK video games development. Aimed at helping smaller companies get concepts into production, the Fund provides additional support to the video games sector, helping to maximise the contribution to economic growth this sector is already delivering.
The Fund offers grants to support video games projects, as well as creating jobs, nurturing talent and furthering the growth of games clusters all around the UK.
The current round is specifically open to registered UK-based companies and solo developers that have been established for more than 12 months, with a game development project at an early stage in the pipeline.
To be eligible, applicants must:
Have fewer than 50 employees.
Demonstrate that the scale of development will be such that UK Games Fund support and grant will represent no more than 50% of the total costs of the project once it has been released.
Successful Spring 2023 applicants will begin funded work in September 2023 and must complete by 31 March 2024.
Applicants should already have completed some early concept work and have a proof-of-concept demo or other visual pre-production work. Those who meet these criteria can access a grant of up to £25,000.
Application Deadline: 18 April 2023.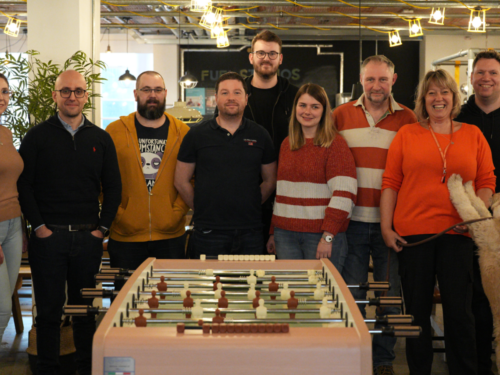 Norfolk-based Tech Educators has partnered with The Bradfield Centre to support eligible students wishing to become...