Roveel welcomed to Sage Business Cloud Marketplace to enhance reporting for small businesses
Roveel, the cloud-based reporting software company, has launched its integration for Sage Accounting (Sage Business Cloud Accounting), unleashing the power of data held by small and medium businesses (SMBs). Now available for SMBs and accountancy firms via the Sage Business Cloud Marketplace, the reporting tool builds on the wealth of data stored in a company's accounting system and feeds back the insight to allow for smarter decision making.
Established in 2014, Roveel allows business owners, directors, management and staff across the UK and Ireland save time on day-to-day admin tasks and the need for endless Excel reports. Diving deeper into their data due to its drill-down functionality, data visualisations and a suite of pre-built business dashboards, supported by a comprehensive marketplace of additional dashboards.
Transforming Sage Accounting and Sage 50cloud data into insightful and easy-to-use web-based dashboards and reports, the extensive library of intuitive dashboards covers everything from sales to finance, credit control, purchasing, stock and allows customers to manage their budgets, cash and profitability with ease.
Karim Hassan, Global Tech Partner Manager, Sage, said: "SMBs have a lot to juggle, so it's important to offer solutions that are going to make their lives easier by managing data intuitively. Following a successful partnership on Sage 50 Cloud, this new integration will provide customers with further access to a granular level of detail and enable better strategic insight over their business."
Mark Donaldson, founder of Roveel and former practice accountant, said: "The primary goal of Roveel is to improve the quality of the information, which SMBs use to make better business decisions quickly. Being listed on the Sage Marketplace and working in partnership with Sage to grow Roveel is extremely exciting."
"Since launching our product, we have enjoyed working closely with Sage and their customers and this latest integration is responding to customer demand for our service. 2023 has already seen many exciting new features and this latest integration is just the first of more to come later this year. We are excited about how this new integration can now support customers who want to have a deeper understanding of the data within their business."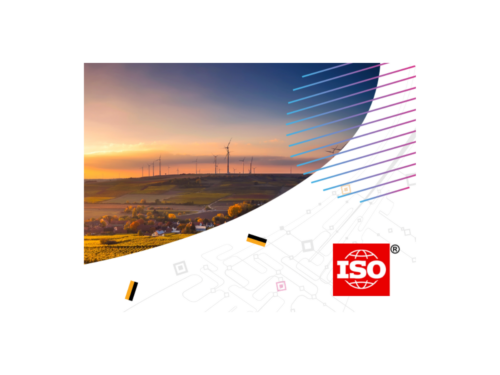 Coderus, a leading software development company, is thrilled to announce that it has successfully obtained the ISO...