Realtech Roadshow opens the door to tech opportunities in Great Yarmouth
The Norfolk and Suffolk tech communities are coming together for the first 'RealTech Roadshow' to demonstrate how people can get into a long and enjoyable career in tech within the region.
All sessions are free of charge and will take place at Great Yarmouth Town Hall, on Saturday 29th October, between 9am and 4.30pm.
The event has been organised by a number of MeetUp groups who focus on creating community and engagement at grassroots levels throughout Norfolk and Suffolk.
The day will see several workshops, bootcamps and talks take place. These include a coding bootcamp for young adults, where they will code their very own game to show friends and family; a whole day course for adults where they will build a webpage in a day; and an interactive workshop on women working in tech, which is sometimes seem as a male-dominated sector.
James Adams, managing director of Norwich's business incubator Akcela and coding bootcamp Tech Educators, feels that the Eastern regions tech scene is ready for an explosion with the right backing.
"Our region has self-created a huge number of groups that are supporting the tech industry with on the ground, tangible, grassroots initiatives," said James.
"These are bringing people from all areas into tech. If we are going to feed the demand we are seeing, we must enable fair access to all within tech. That's what events like this do: show people what pathways there are to a career in tech and how to achieve something that may seem so unachievable to begin with.
James sees this as an opportunity to continue the growth of the growing tech cluster within the East of England, by attracting talent that will continue the region's growth.
"I really believe the East of England is ready for another explosion in tech creativity, it's working with councils such as Great Yarmouth that are willing to support in lighting the touch paper, that will make this happen."
The Great Yarmouth event is being backed by Great Yarmouth Borough Council, using funding support from HM Government.
Council economic development committee chairman Cllr Daniel Candon said: "Helping residents improve their skills and be ready for jobs in high tech industries is a priority for the council, and these free workshops on topics like coding, blockchains, and software developing will be a great introduction to the sector.
"Whether you are a young person looking to choose your career path or a little older and thinking of changing jobs, there is something for everyone here, and I'm pleased we are able to support and host them at Town Hall."
Recent studies conducted by Adzuna reveal that 14% of all unfilled job roles are tech-based, up from 11% in 2019.
The lack of suitable candidates has created opportunities for individuals to earn more and have greater job satisfaction through retraining. One example is recent Tech Educators graduate Leanna Lucas, who has joined Aviva, one of the East of England's largest employers, after developing her tech skills.
"I've always been somebody that works with people. I have always been in customer-facing jobs and service jobs. Unfortunately, those jobs do pay minimum wage. I've felt when you're getting that sort of pay, you might not be feeling as valued so much," said Leanna.
"I went for the 101-day course with Tech Educators, which I recommend to anyone who wants to get into tech. I applied for a scholarship, completed their course, and now have a job, a software developer job, with Aviva."
 Tickets for the free workshops on October 29 are limited and must be booked online by going to https://www.meetup.com/akcela/events/ – tickets are available on a first-come first-served basis.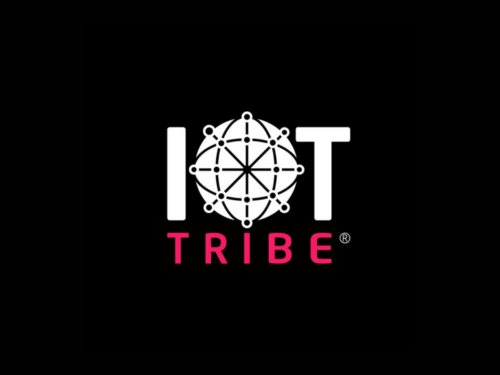 IoT Tribe, together with the UK Government's Digital Trade Network announces today the launch of the UK-Malaysia...