PredicAire makes key appointment as expansion continues
PredicAire is pleased to announce a new appointment to their team, as the company's expansion in the CareTech market continues.
PredicAire is the first holistic care management system to use Artificial intelligence (Ai) to achieve better outcomes. It has expanded its geographical reach beyond the South East and has appointed a new Business Development Executive, Michelle Cox, to help achieve its expansion plans. Michelle has over 11 years' experience working within the Care Home industry, having previously held the positions of Registered Manager, Regional Operations Manager, and Head of Care overseeing the care provision for an entire organisation.  Having always worked very closely with her teams, she has a strong understanding of the challenges faced by care homes.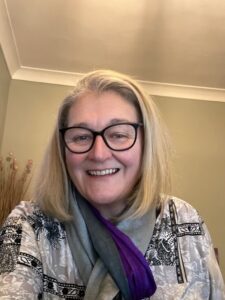 Explaining her decision to join PredicAire, Michelle explains: "I have been through the process of looking for digital solutions for care homes on two separate occasions, and in both instances I had to compromise on my 'wish list'.  When I was introduced to PredicAire, I at last found a system which offered everything that was required to run a home safely, effectively, and efficiently.  The system is intuitive, ensuring that the team within the homes can provide outstanding care to their residents.  I am very proud to join PredicAire on their journey."
Ketan Shah, Founder and Managing Director of PredicAire, said, "Michelle's previous experience within care settings, together with her knowledge as a 'buyer' of care management software, gives her unparalleled empathy with our clients. We are looking forward to working with Michelle as PredicAire continues its journey."
To find out more about PredicAire or to arrange a demonstration, visit www.predicaire.ai or email hello@predicaire.ai.
Arma Karma, the award-winning monthly insurance subscription company, has been a part of the Oxford Innovation...