Member Spotlight: Mitra Innovation
Member Spotlight: Mitra Innovation
Our October Member Spotlight is Derek Bell, chief operating officer at Mitra Innovation. The firm provides innovative business solutions — including software, cloud, dev ops, and AI —  to clients across sectors. We caught up with Derek about how the international firm fits into the East Anglian tech scene, as well as their plans for the next twelve months.
Can you tell us about Mitra Innovation and what the company does?
We help smart entrepreneurs, public sector organisations, and enterprises by providing innovative business solutions. Although a lot of what we create is software, we prefer not to describe ourselves as a software company.
While software 'works', it is not always the best solution to a business's problems. For example, we worked with an Australian pizza chain (later bought by Pizza Hut) to establish a 'virtual drive through'. We created an app that allowed their customers to notify the store when they arrived to collect their pizza. Staff would then deliver pizzas to customers waiting in their cars, providing customers with a more convenient experience. We also deployed the first trial within 7 days of commencing work — which truly amazed our client.
Another example is a technological solution we created for healthcare startup, Kraydel. We developed an innovative system that used temperature, sound, and light sensors to safeguard elderly people living alone. If the sensors notice a change, the system alerts the elder's carers/loved ones. By giving families and carers more information about elders, Kraydel helps provide greater peace of mind. The tech also links to a video chat system placed on the TV to help combat loneliness — which is increasingly acknowledged as the number one health issue for elderly people who live on their own.
As you can see, Mitra Innovation is so much more than a software company!
What's the story behind Mitra Innovation — why was the company founded? 
Mitra Innovation was founded in 2012, and remains wholly owned by its three founders: CEO Ashok Suppiah, MD Dammika Ganegama, and myself.
We founded Mitra Innovation because we could see the opportunity to bring fresh thinking to the sourcing of innovative technology based solutions in the global marketplace.
We currently have around 200 staff and will turnover c. $9m this year. Our UK presence has grown from 3 to 21 people in the last two years, creating many new jobs in the East Anglian region.
Our UK offices are in London and Ipswich, and we also have offices in Australia, Germany, and Sri Lanka. To help ensure our global operation runs smoothly, I'm spending around 17 weeks per year outside the UK.
How has 2018 been so far for the company?
This year's been really good for Mitra Innovation: its set to be our fourth successive year of major growth. We expect to almost double the company revenues this year, while maintaining our existing good margin. We've done this by helping our many customers achieve their goals.
Where do you hope Mitra Innovation will be this time next year?
In 2019, we expect to double the number of clients we serve worldwide, and we expect to continue to serve these clients from our main office in Adastral Park. We also hope to open a second engineering centre, and possibly a third — but we haven't decided where or when. We're also looking into the feasibility of establishing a company in Singapore. To support this, I'm part of the British Government trade delegation to Singapore later this month.
What do you think are the biggest strengths and challenges for East Anglia as a tech hotspot? 
In our opinion, East Anglia's skills shortage is its biggest challenge. In particular, there's a shortage of experienced individuals. With the sector growing, the demand for talent is outstripping the supply.
However, this skills gap also provides an opportunity for us. Many of our clients also come from regions with skills shortages. Since they are unable to find the talent for their team, they bring us onboard.
In order to tackle this talent shortage, we're planning to bring over a number of engineers from Sri Lanka. The average age in our Adastral Park office is quite young — around 28. These young engineers are extremely bright and well-educated, we hope that our more experienced team members will be able to help the whole team up-skill.
Overall, we think East Anglia is a great place to do business. We may be a rural area, but we have great transport links with the rest of the UK. We're close enough to London and Cambridge to benefit from their talent pools, but not so close we don't have our own identity.
Why did Mitra Innovation join TechEast?
Even though our global 'hub' office is based at Adastral Park, barely anyone in the UK has heard of Mitra Innovation. In fact, more people have heard of us in Sri Lanka, even though most of our clients are based in the UK and Western Europe. We're a success story that nobody has heard of, so we joined TechEast in the hope of extending our reach in the UK and the local area.
I met Tim Robinson (TechEast COO) at an event recently and took an instant linking to him. I understood and admired what TechEast is trying to achieve, and wanted Mitra Innovation to play a part in that.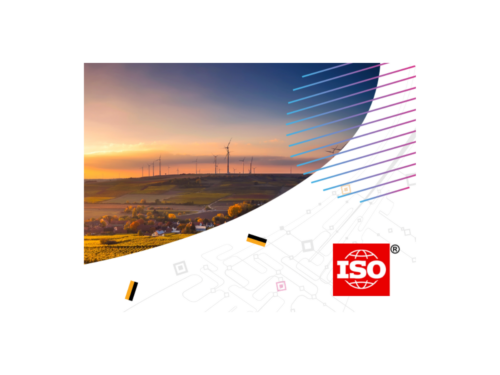 Coderus, a leading software development company, is thrilled to announce that it has successfully obtained the ISO...