Closing the digital skills gap
Shape the future of local digital skills provision.
We want you, as a business, to have a bigger say in what skills are needed in the workplace for today, tomorrow and the future.
To give you a voice, we are running a series of workshops to listen to businesses and feed back your needs to local colleges, training providers and government.
What are digital skills and how do they relate to your work place? 
Digital skills might include the ability to use specific software, coding skills, or digital marketing expertise.
Where are the gaps? 
The digital skills gap has emerged due to the rapid pace of technological change. Many jobs now require digital skills that were not necessary in the past, which means that some workers may not have the skills they need to succeed in the modern workplace.
How does this impact your business? 
 It's never been harder to to compete for talent or upskill existing staff. In an increasingly hybrid and remote working world, we need to find new ways to learn and develop. 
The solution
Be part of the solution to give your business a voice and share your digital skills requirements. Join us and have a real input into future course development by skills providers.
Sign up now for one of our upcoming events

22 March AM, Haverhill (in person)
Norfolk and Suffolk LSIP
Tech East is working as a delivery partner for the Norfolk and the Suffolk Chambers of Commerce, who are working with the Department for Education (DfE) to put employers at the heart of the skills agenda with the launch of the Norfolk and Suffolk Local Skills Improvement Plan (LSIP.)
What will the Norfolk and Suffolk LSIP focus on?
We are aware that across Norfolk and Suffolk there are some great initiatives – but the majority are operating in silos and many employers are not aware of them – we see the LSIPs role is being to support the alignment of this skills activity.  We are not wanting to re-invent the wheel and we are aiming to join some of the dots.  In other words, how do we enhance what is working well and how do we fill any gaps?
Key Sectors / Cross Cutting Themes:
We need to concentrate on a couple of key areas for Norfolk and Suffolk and to run cross-cutting themes.  Given the timescales, we want to focus on some key sectors where we can make a significant impact quickly, so we are looking at a focus in the following areas:
Agri-Tech / Food Processing sector
Climate Adaptation / Net Zero
We have selected these key areas mainly due to the amount of work that has already happened across Norfolk and Suffolk and also as they tie in very nicely with work already underway at many of the education providers – so hopefully this means we can enhance what is already happening in our region.
With cross cutting themes of:
Workforce Digital Skills
Soft Skills
Get involved with the Local Skills Improvement Plan
Register your interest by emailing: LSIP@norfolkchambers.co.uk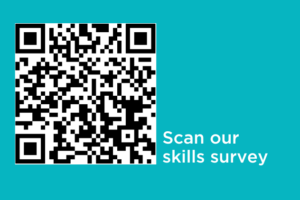 Transparency is important to us.
You can read our LSIP Conflicts of Interest Policy HERE and the Board Conflict of Interest Register here
Norfolk and Suffolk LSIP Roadshow |