Ian Buxton – Starting Out
18 April 2016
A study commissioned by Norfolk and Suffolk County Councils in 2014, found the East region's ICT cluster was 'punching below its weight' nationally.  It recommended leveraging existing core assets in the region, such as Innovation Martlesham, as well as developing a wider base of SMEs by attracting longer term investment and more talent.
In April 2015 the two counties, together with the New Anglia LEP, funded an action plan, drawn up by the ICT sector group IP Network, to address some of the report's recommendations.  Over the past 12 months, much progress has been made:
Digital tech networking groups from Norfolk and Suffolk are working more closely together- building trust to the extent that business leaders can see the benefits of being considered together, when speaking to key opinion formers
The 2016 Tech Nation Report recognised Ipswich as a leading tech cluster – in addition to Norwich and Cambridge.  The government backed report provides an unprecedented understanding of the UK's digital tech economy and its impact on employment, productivity and GVA
A group of tech businesses from Norfolk and Suffolk were shortlisted for a £10m Innovate UK IoT grant– the consortia bid to deliver a scale implementation of benefits to local residents, using IoT technologies
We have now created TechEast to help foster the development of the whole tech Innovation system, from talent and research to finance, infrastructure and collaboration. We are at the start of journey and there is a lot to be done but with support of the digital tech companies, the fantastic organisations that provide support to the digital tech community, this region can be one of the 5 top tech clusters in the UK.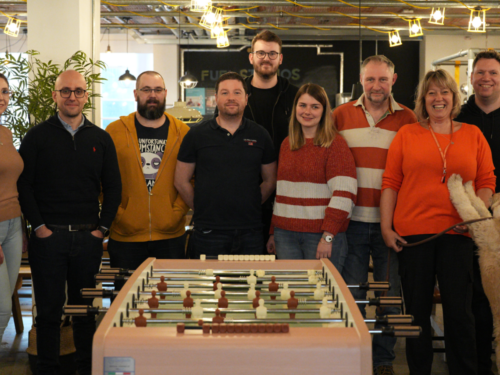 Norfolk-based Tech Educators has partnered with The Bradfield Centre to support eligible students wishing to become...