From AI to metaverse, 10 European startups that wowed MWC 2023
After being called off in 2020 and 2021 and conducted on a smaller scale in 2022 due to the pandemic outbreak, the Mobile World Congress (MWC) 2023 was hosted in a full-fledged manner in Barcelona this year. It garnered a lot of excitement and welcomed over 80,000 attendees and over 2,000 exhibitors.
As usual, the MWC show floor has been a unique platform for the amplification of industry announcements and thought leadership. At the event, the father of the cell phone, Martin Cooper was honoured as the first recipient of the GLOMO Lifetime Achievement Award, to the pioneers, thought leaders, and innovators of Web 3.0.
The recently concluded conference showcased some technologies for the consumer world in the years to come. Some of the tech trends targeted at the MWC 2023 include AI, IoT, metaverse, robotics, 5G, and web3 among others. It also includes the 4YFN (four years from now) that highlights thousands of startups across categories.
Here at TFN, we have listed some European startups in these booming industries that participated in MWC 2023.
Urban XR (UK)
Founder/s: James Lee Burgess
Founded year: 2019
Total funding: NA
Norwich's mixed reality startup provide independent professional advice, management of viability and implementation of Extended Reality (XR) strategies for towns and cities. Urban XR is pushing the boundaries of the built environment using creative extended reality (XR).
Urban XR showcased its cutting-edge Visual Positioning Technology (VPS) to deliver this AR experience at MWC 2023. It showed how IoT can be used to revolutionise the way towns and cities can function to deliver sustainable outcomes. Transport data, underground farm monitoring, security, and building occupancy information are just a few of the data sets brought to life overlayed onto a highly detailed scale AR model of central London.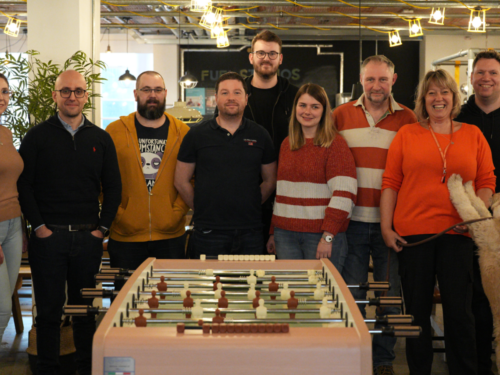 Norfolk-based Tech Educators has partnered with The Bradfield Centre to support eligible students wishing to become...