ProspHER Fest 2023 (Ipswich)
17th May 2023, 10am
After our incredibly successful festival events in 2022, the ProspHER team are now putting together our ProspHER Fest for Ipswich 2023…
The festival will be supporting women to progress professionally, and celebrating women in business, those who are wanting to level up in their current roles, and who are on the journey to find the career of their dreams.
Evolve your story:
– An exciting occasion for all women wanting an amazing experience
– Join us in our mission to promote gender equality in a positive, uplifting, warm and celebratory atmosphere that champions local business
– The day will include keynote speakers, panel discussions, networking, mentoring, help and advice and fun festival activities for all to enjoy
This event is for you if you are:
– A working woman in Ipswich or the surrounding area
– A business owner who wishes to discuss your industry with local women
– A woman looking to change career or explore new aspirations
– Want to learn and develop in a fun, motivating and content-rich way
This festival is all about togetherness, so is open to families, children, and all genders, who are welcome to come along to speak, network and explore their interests, while benefiting from this empowering day.
Lunch and refreshments also included!
For partnership, speaker and exhibition opportunities please email admin@prospher.co.uk.
Please note, children under 12 years can enter this event when accompanied by a paying adult over the age of 18. As we are a community-focused organisation, ProspHER relies on ticket sales to be able to deliver this event, however we have a limited number of subsidised tickets available for those who find the ticket price a significant barrier to attending. If you require more information on this, or would like to purchase a ticket to donate to someone in need, please contact us at admin@prospher.co.uk.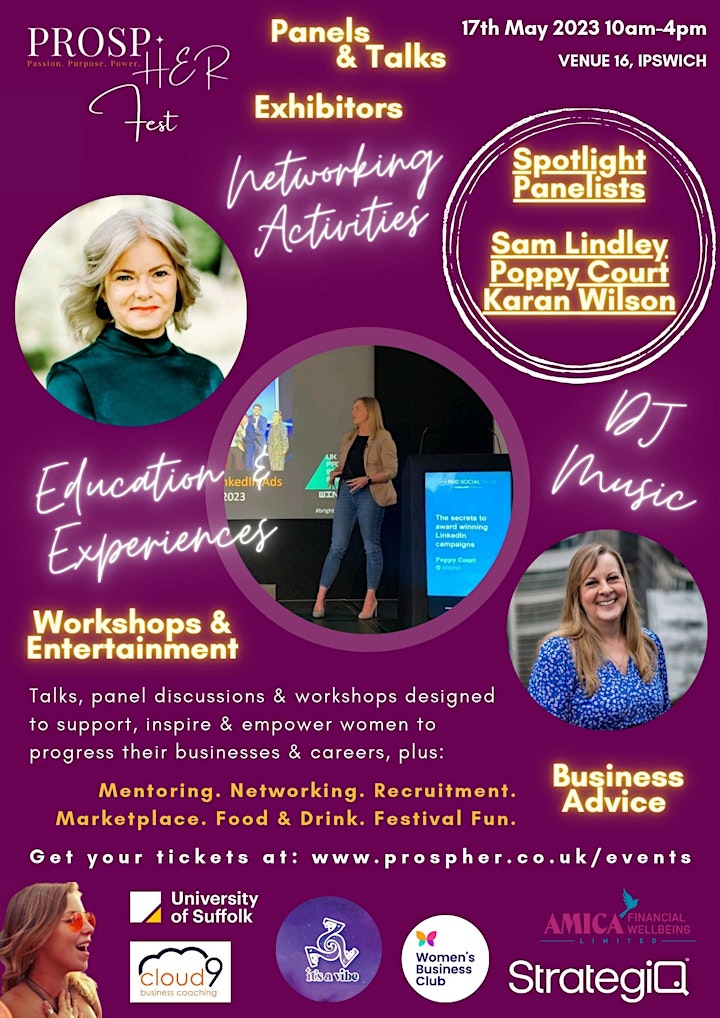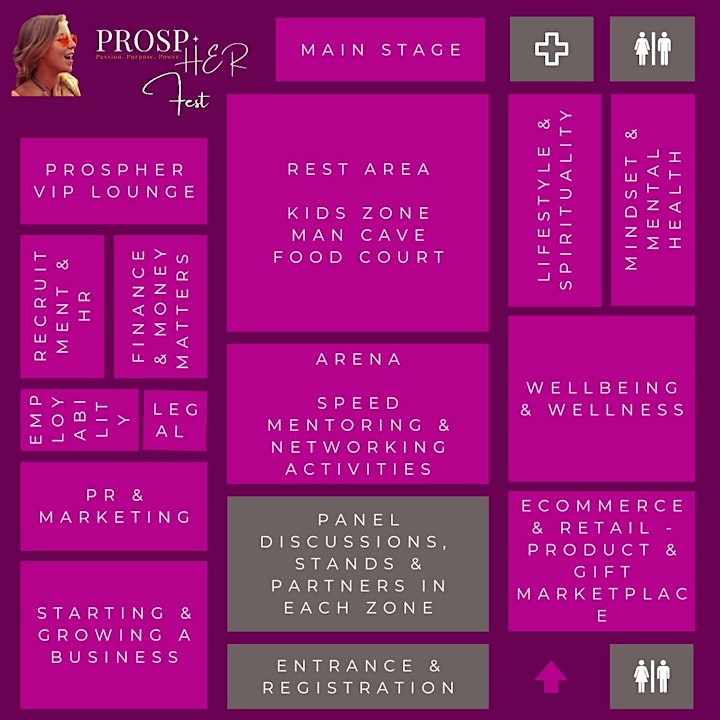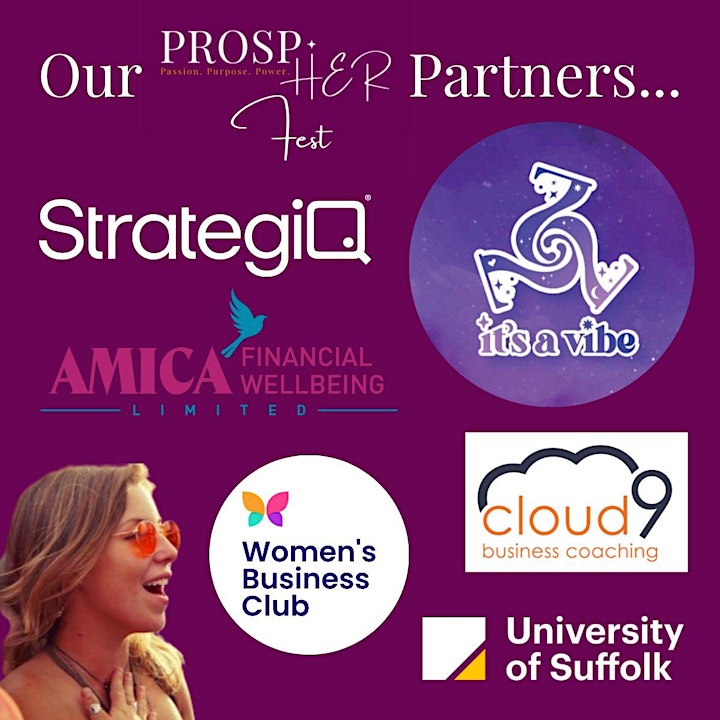 Book now
16 312 Tuddenham Road Ipswich, Suffolk IP4 3QJ
Organiser: ProspHER