We're hiring an Operations & Marketing Co-ordinator
Tech East is seeking a dynamic and forward-thinking Operations and Marketing Coordinator to help accelerate the development and growth of the digital and technology economy in the East of England. Tech East has ambitious aims to be recognised as the UK's most open and collaborative digital tech cluster where companies and entrepreneurs can thrive and grow. We are looking for an equally ambitious and highly motivated individual to support and coordinate the development and growth of this exciting new venture.
A passion for and knowledge of the digital technology industry is a must, as you will research and maintain the development of our membership base of digital tech organisations to share best practice and promote the value of the digital tech community in our region.
As the Operations and Marketing Coordinator you will provide general administrative support to the Tech East team and Board, ensuring enquiries are managed effectively and enabling the smooth delivery of the initiative.
With a good understanding of how to engage audiences and build brand awareness via social media, you will be proactive in promoting and engaging with businesses on the techeast.com website and through a wide range of social media platforms.
You will already have some experience of coordinating and delivering Events to support Tech East's growing programme of industry events.
Self-motivated, you will have strong communication skills and experience in working with senior business people and external organisations.
Comfortable working to tight deadlines, you will be required to respond to enquiries regarding Tech East, inputting and extracting information and producing documents and reports. An eye for detail and high levels of accuracy are needed as you will be managing the CRM system and data to underpin an online membership directory of digital tech companies.
With wide experience of administrative duties as well as a confident and pro-active approach, you will be reporting to the Tech East Chief Operating Officer and Board to deliver the initiative that celebrates and supports local digital technology businesses.
Some business travel will be required so you will need access to suitable transport and be able to travel across Norfolk and Suffolk and occasionally further afield in East Anglia and to our London Embassy.
If you have the drive, enthusiasm and skills needed to advance this exciting new initiative onto the next stage, then we want you to become a part of the future for the digital tech industry in the East of England.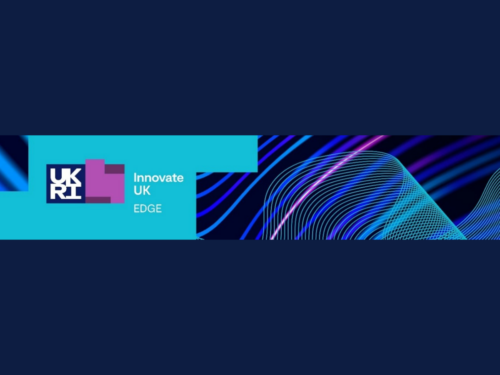 Organised by Innovate UK and delivered by Innovate UK EDGE, this GBIP consists of a preparation phase, 5-day innovation...