UEA and the tech sector
For over 50 years UEA has pioneered an interdisciplinary approach to research and teaching, attracting students and academic experts to East Anglia from across the globe. UEA continues to be a driving force for growth and innovation in the region, with a recent independent report revealing that the University makes a contribution of over £500 million to the New Anglia LEP region of Norfolk and Suffolk, and supports over 8,000 full-time jobs in the region.
The TechEast community and network provides an opportunity to celebrate, support and  collaborate with East Anglia's most innovative tech sector companies, many of whom UEA has built longstanding, productive working relationships with.
Most recently, my colleague Dr Nikolaos Korfiatis and I have been working with Proxama, the award-winning international payment solutions and mobile commerce company, on their Loka app project, which is supported by Innovate UK. The app allows retailers to engage shoppers by using Bluetooth beacon technology to deliver promotions and information to their phones as they pass by their stores or via the bus and taxi network. Our research will validate the value of this type of mobile proximity marketing services to consumers, and identify the pain points and return on investment that these services can present for retailers.
Proxama told us that partnering with UEA was a natural fit for the project, as they needed to work with an organisation with access to marketing and data science, and UEA is perfectly equipped for this.
UEA also provides access to an enthusiastic, talented and creative workforce. Our students and graduates are highly skilled digital pioneers. Their academic background encourages them to question the status quo, and empowers them to adopt new ideas and processes quickly, using transferable skills to approach problems with creative solutions.
We regularly bring our students together with the tech community at events on and off campus. UEA co-founded Norwich's annual flagship tech event, Sync the City, which this year takes place from 17-19 November. The event brings together entrepreneurs, product developers, software developers, designers, and students in a 54 hour challenge to create new business models and start-ups that are enabled by digital technologies.
Opportunities like this are invaluable in connecting UEA's students and graduates with the local tech business community, giving them a clearer idea of the skills and mindset required to be a success in the digital and tech sector, and for the companies themselves to spot talent and recruit it.
UEA plays a key role in the Norwich tech community, and I look forward to integrating our networks with those of our TechEast neighbours in Cambridge and Ipswich to raise the region's profile on the national and international stage.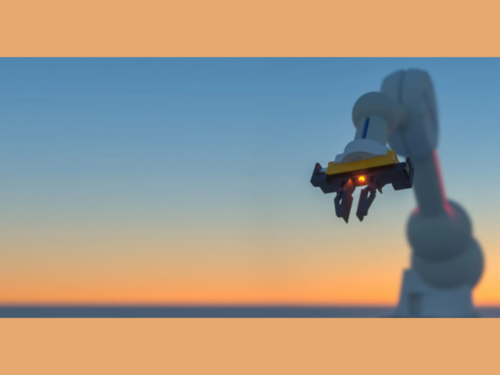 Participate in Innovate UK's impact study and help create a stronger and more globally competitive UK service...