Tech Nation Report 2021: Lifting the lid on how UK tech boomed in 2020
The UK tech sector has shown both remarkable resilience and growth in 2020 in spite of unprecedented challenges across the Covid-19 pandemic and Brexit uncertainty.
Insights from the Tech Nation Report 2021 reveal a number of successes the UK can celebrate, including world-leading growth in deep tech investment at 17%, while North America and Asia both experienced falling rates between 2019 and 2020.
Venture capital (VC) investment in Net Zero tech also boomed by 160%, with a surprise 160% growth in transport tech VC investment, despite global lockdowns last year.
"The UK is maintaining its lead as one of the world's premier centres for tech of all kinds. While the real credit lies, as ever, with the engineers and designers toiling away at laptops across the country, I'm immensely proud to lead a government that is so comprehensively committed to supporting the sector.

We're continuing to invest in your success, and I hope that the winning combination of UK tech and this government will lead us to yet another record-breaking year in 2021."

Prime Minister Boris Johnson
For the second year in a row the UK's capital has secured fourth spot for VC investment into tech by city, keeping ahead of Shanghai (5th) and Hangzhou (40th) in China, which previously outperformed London between 2015 and 2018.
The top 30 cities for tech investment in 2020 are heavily dominated by US cities, but comparing tech investment rank to current estimates of GDP shows that London (ranked 8th for GDP behind Paris, Seoul and Chicago) is disproportionately successful for tech investment relative to its economic size.
Looking at the total sum invested in cities' tech sector over the last five years, the top two cities – Beijing and San Francisco – look to be losing their lead, with yearly investment dropping by 5% and 6% respectively between 2015 and 2020.
In fact, of the top five cities for total sum invested in this period, only London has experienced growth in tech investment over the last two years, increasing 87% from $5.6bn in 2018 to $10.6bn in 2020. Tech investment has been declining every year since 2018 for both New York City and Beijing.
The city of Hull in Yorkshire stands out in 2020 for venture capital investment, ranking 6th in the UK with $108m. It's previous investment record was $14.9m in 2017 (ranking 14th). This year's success – with £80m raised by smart city business Connexin alone – is a key example of how high-growth businesses in emerging technology can change the playing field for regional economies.
The Covid-19 pandemic has not only highlighted the importance of investing in health technology and remote medical services, but also challenged the idea that startups in major cities like London have an advantage by being optimally positioned for in-person meetings and pitches with investors. With most fundraising deals happening entirely remotely last year, the North West of England experienced the highest increases in emerging health and wellness investment from 2019, up over 200% from £25m to £82m.
2020 analysis also shows the emerging technology use in UK climate companies developing rapidly, evidenced in part by the fact that the amount invested across the whole sector grew 81% between 2018 and 2019, and another 63% between 2019 and 2020 to reach £1.3bn.
What's more, this growth in funding has resulted from higher investment per deal, rather than a greater number of deals, showing that climate tech is maturing with more investment now needed both for R&D and high-growth stage companies.
Wales in particular saw radical developments in 2020; a £150m deal for Riversimple which manufactures hydrogen-powered electric vehicles contributed to a record year for climate tech in Wales.
"Through technology we can make green energy cheap energy, globally. Renewables are lower cost than fossil fuels, but we need to digitise electricity systems in every nation to enable citizens to benefit. It's exciting that London, and the UK, are at the forefront of the 'entech' revolution.

"Just like with fintech, British companies are innovating through AI, big data and customer-focused design and creativity and we have the opportunity to make the UK the 'Silicon Valley of Energy'. We now need to make sure that our home market not only allows early stage innovation, but also provides a path to scale, if the UK is to capitalise on this early success."

Greg Jackson, CEO and founder of Octopus Energy
Funding sources in 2020 clearly demonstrate the important roles for both domestic and international investors in supporting growth for UK tech businesses. Given that only 15% of pre-seed startups will ultimately progress to beyond series C stage, UK domestic investors, who support 63% of seed funding, are a vital part of the tech ecosystem in which 75% of 'megarounds' are from international sources.
Since 2016, foreign investment into UK tech has increased from $3bn to $9.4bn in 2020, reaching a record high of $10.3bn a year earlier in 2019.
While foreign VC investment dropped slightly between 2019 and 2020 – unsurprisingly in the circumstances of a global pandemic with significant restrictions on international travel and uncertainty due to Brexit – domestic investment increased from $4.6bn to $5bn, a testament to the resilience and strength of the UK's VC commitment to growing tech companies.
Despite uncertainty caused by the pandemic, UK tech IPOs gained strong momentum in 2020, signalling the UK's attractiveness for tech companies and the continued health of the UK late-stage tech ecosystem. Eight of the UK's tech companies IPO'd on the LSE in 2020, raising a total of £3.1bn.
When compared with 2018, 2020 had double the amount of capital raised. A notable highlight in 2020 was Manchester-headquartered The Hut Group's IPO (THG), Europe's largest-ever eCommerce IPO, which raised £1.9bn at a market capitalisation of £5.4bn.
In terms of sheer amount of VC investment into their tech sectors, the US and China dominate in 2020 as for most years, but year-on-year trends tell a different story about the stability and growth of global tech ecosystems.
Among the top 20 countries for VC investment in 2020, only three have seen investment growth every year since 2015: the UK, France and Hong Kong. Conversely, only China, Hong Kong and South Korea have experienced drops in investment for the last two years running.
Seven new billion-dollar-plus companies made it into the UK's 'unicorn'  class of 2020: Octopus Energy, Arrival, Cazoo, Gymshark, infobip, Gousto and Hopin. The additions brought the UK's total unicorn count to 80, and an additional five unicorns have already joined them in 2021 so far.
Hopin, the online events platform which raised $150m in 2020, has gone on to raise a further $400m Series C round from US VC Andreessen Horowitz and General Catalyst with a valuation of $5.65bn.
"Hopin was born in 2019 because, due to a prolonged illness, I experienced the isolation that so many of us sadly became familiar with in 2020. Nobody saw COVID coming, but luckily at Hopin we were already building the best way to create connection and share experiences from afar.

"We're a fully remote company which enables us to hire the best talent from across Europe and beyond, and also teaches us to build with empathy for all our global customers. It's harder to have that mindset if you're based in Silicon Valley."

Johnny Boufarhat, CEO, Hopin,
Explore the full report for more insights, interactive charts and comments from leaders of the UK tech sector, and browse a preview of our 2021 case studies.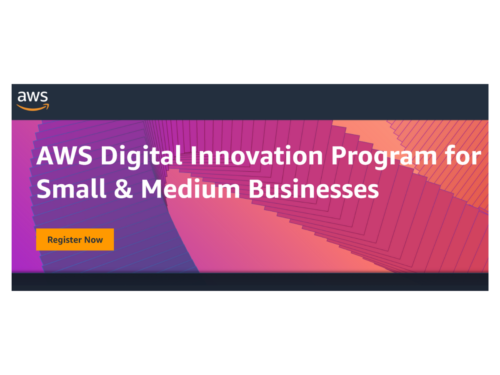 It's nothing new to say that digitization of businesses promises increased productivity, efficiency and customer...