Tech East November 2017 Newsletter
Hello from the TechEast Team!
Welcome to the November update from TechEast – the collective voice of the digital tech sector in the East of England.
As always, we've been working tirelessly this month to raise the profile of the region and support our members. Our  I/O meet up event in October was a great success. As well as the opportunity to network with our members, we launched the Spotlight Project: an interactive map of digi-tech businesses in the region. Thanks to all those who attended, and Derivco for hosting!  Many of the attendees have been asking about our next event – we'll be finalising details over the next few weeks, so keep your eyes peeled!
We were also thrilled to attend UEA's annual Recruitment and Opportunities Fair, where we ran a TechHub with several of our members. As always, it was a pleasure to meet the next generation of tech superstars, but that's not the only reason why we did it! It's part of our manifesto to help our members attract the talent they need to grow their businesses. With over 2,000 students at this year's ROF, that's a lot of potential candidates!  We're pleased to acknowledge that our members found great value being part of the TechEast stand.
MEMBERSHIP NEWS:
TechEast COO, Tim Robinson, met with Vaughan Clarke, Delivery Manager at TechEast's official Recruitment partner, IF Recruitment,  to discuss our exclusive partnership.  Read More…
TechEast membership is an easy way to access great savings to help your business grow in addition to our other member benefits, which include:A Workspace Passport which allows you to operate your business or conduct meetings in various locations – London, Cambridge, Norwich and Ipswich

A Network of Opportunities for business development through attending events, conferences or our 1:1 surgeries which allows you to make your business requirements known e.g. funding or investment, introductions to national or international organisations etc.

A promotional platform which affords your company an additional marketing tool by being promoted in various media platforms, speaking opportunities and sponsorship referrals

TechEast provides its members with Discounted Business Services and Special Offers.  Just one of our great Corporate Affinity partners is IF Recruitment: TechEast's official recruitment partner. TechEast members receive a 15% discount on recruitment, as well as a £500 off a second hire.  Read more here
MEMBER SPOTLIGHT:
TechEast COO, Tim Robinson, spoke with Adrian Melrose, chairman of Staylists and its parent company Inn Style at their HQ in Adastral Park about being a pioneer of HotelTech in the East of England.  Read More… 
DIGITECH SKILLS PLAN LAUNCH
Talent is the fuel that powers the digital economy. All employers recognise this. Norfolk and Suffolk have seen a surge in technology business start-ups and scale-ups over the last decade, as well as an increasing demand for specialist skills from our largest organisations be they private, public or 3rd sector.   Read More…
EVENTS IN THE EAST
Now in its fourth year, the annual Sync the City hackathon is returning to Norwich from 23 – 25 November 2017. Budding entrepreneurs have 54 hours to build a startup to be in with the chance of winning a share of £3,000.
As always, TechEast is backing Sync the City in full force. Not only are we a supporting sponsor, but our COO, Tim, has a special role to play at this year's event. Tim will be looking after the judges of the competition, and showing them the sights of the fine city. The judges for this year's hackathon have not yet been named, so keep your eyes peeled!  More Details…
LET'S INNOVATE ACROSS SUFFOLK!
Articulating Council challenges and priorities is key. At this Innovation Showcase, more details…
TECHEAST I/O NORFOLK: 'THE SPOTLIGHT PROJECT'
REGIONAL NEWS
Tim Robinson, COO of TechEast, shares his monthly roundup of tech news from the East of England. 
THE TECH RADAR: FUNDING OPPORTUNITIES
East Anglian universities awarded £4.7 million to boost economic growth in the region
Two of East Anglia's universities have received a share of £4.7 million government funding to encourage collaboration between universities and tech businesses.
The universities will use the funding to create a support network to encourage innovation in key strength areas such as artificial intelligence, agri-tech, and digital creative industries. Partners in the network will benefit from partners with access to new funding, training, networking opportunities and collaborative working space.  Full Details Here
Horizon 2020: Fastrack to Innovation
The Fast Track to Innovation (FTI) provides funding for bottom-up proposals for close-to-market innovation activities in any area of technology or application. Full Details Here
KEEP+ Programme: Grow Your Business with Funding, Expertise and Talent.
To find more about KEEP+ and to see whether your business is eligible for ERDF funding, contact carole.randall@anglia.ac.uk, Programme Manager.  Visit Website Here
HM Government Exporting is Great: Portuguese Museum seeking AR solutions  Full Details Here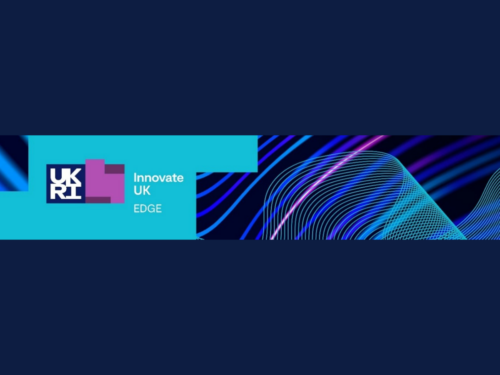 Organised by Innovate UK and delivered by Innovate UK EDGE, this GBIP consists of a preparation phase, 5-day innovation...