Tech East is 2! Let's celebrate the journey so far
Tech East is 2! Let's celebrate the journey so far
Back in July 2016 at the top of BT Tower in London, Tech East launched its vision to grow the tech economy in the East of England and put this unique cluster on the map. Our goal was – and still is – to grow the region to be one of the UK's top five tech clusters, creating 5,000 new tech jobs by 2020.
In the past 24 months we've made great progress on that journey. New startups are being created every month, we have more and more scaleups, and corporates are more firmly engaged in the wider tech ecosystem. Our businesses are gaining recognition in national and international programmes. Academia and skills providers are now better connected to tech businesses to ensure a better supply of talent into the industry. The investment landscape is strengthening with both local and increasingly national angels and VCs active in the market. The region receives significant recognition in annual Tech Nation report. And we're building closer, deeper and stronger relationships with policymakers and decision-makers in government.
This month we celebrated with friends – our growing community of members, patrons, sponsors and supporters – at our brand-new London workspace at Runway East in Finsbury Square, right in the heart of Shoreditch/Old Street. We were delighted to have Jos Smart of Tech Nation as our guest speaker, learning more about the opportunities that Tech Nation offer startups, scaleups and late-stage tech companies across the whole UK. Their programmes include Upscale and Future Fifty and we are building on our relationship – Tech East is now a Community Partner of Tech Nation.
While much has been achieved over the last two years, there is more work to be done. As a region we have a growing collection of world-class, and high potential companies in areas from AI and data analytics, to health tech and insurtech, from cybersecurity and retail tech, to industrial IoT and createach.  We will continue to support the tech sector by speaking with one voice to amplify the positives, to connect them in closer and closer collaborations with markets from energy and financial services, to advanced manufactural and cultural sectors. We will continue to work with local and national educational partners through the Tech East Skills Task Force to develop the relevant sector skills as well as attracting outstanding talent to the region.  And we will continue to influence government on all the key elements that tech businesses need: relevant skills, appropriate finance and funding, enhanced infrastructure and tailored business support.
We'd like to thank everyone who's been part of the Tech East journey so far. To all our members, partners, and supporters: we couldn't have done it without you!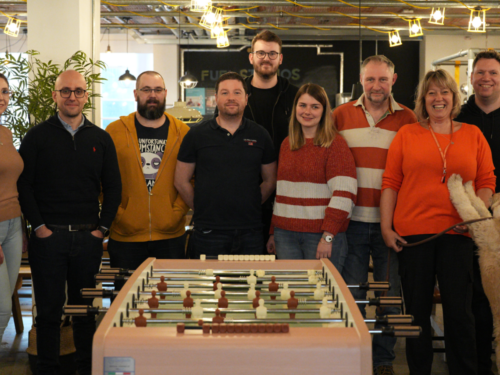 Norfolk-based Tech Educators has partnered with The Bradfield Centre to support eligible students wishing to become...