Tech East Eastern Launchpad event: connecting startups and investors
At the end of November, we hosted our first ever Eastern Launchpad event at the Bradfield Centre — TechEast's embassy in Cambridge. As well as first-class networking and discussion, the event connected a number of East of England startups with investors from the Cambridge region.
THE INSPIRATION BEHIND EASTERN LAUNCHPAD
Ever since TechEast opened its embassy at the Bradfield Centre, we discussed the possibility of hosting such an event.
While Cambridge has a global reputation as a tech hotspot, that international pull hasn't spread to the rest of the East of England…yet. Despite burgeoning tech scenes in Norwich and Ipswich, Norfolk and Suffolk startups remain below the radar, underrated by the rest of the UK.
We therefore decided to host the Eastern Launchpad event to showcase to the Cambridge business community — especially investors — what their neighbours in Norfolk and Suffolk are up to.
We've consistently found that Cambridge-based investors in Cambridge are intrigued by what's happening in the rest of East Anglia. However, they don't have an easy way to navigate towards the hottest startups in Norfolk and Suffolk. Since tech startups in the East of England often cite challenges in securing funding, we wanted to help startups and investors form relationships, as well as showcasing the region.
'BEYOND THE REGION'S TECH CAPITAL'
Like all good events, the first Eastern Launchpad kicked off with networking and cake. We then headed into the auditorium for a fireside chat between Christoper Cytera, COO at Spectral Edge. and James Parton, MD of the Bradfield Centre, on the UEA spin-out's investment journey from Norwich to Cambridge.
The company story of Spectral Edge is noteworthy for the region. A spinout company from the University of East Anglia in Norwich, the imaging tech firm relocated to Cambridge due to the availability of high-calibre, specialist talent. We were pleased to hear Christopher acknowledge the "marvellous" work TechEast does to connect the region. While Cambridge may be seen as the tech capital of East Anglia, Christopher stated "Cambridge can't do everything by itself — a capital is just a capital."
We then moved onto the core of the event: the startup pitches. We heard from:
Neil Garner, CEO of Thyngs
Mark Donaldson, CEO of Cascade.bi
Juliana Meyer, CEO of SupaPass
Sean Radford, CEO of TrainAsOne
Tamás Korcsmáros, CTO at Omix, an Earham Institute (Norwich Research Park) spin out t
The businesses delivered their five-minute pitches to the audience, including investors from Accelerated Digital Ventures, Aviva Ventures, Cambridge Innovation Capital, Cambridge Angels and Anglia Capital Group.
The event closed with questions from the investors and the wider audience. This generated interesting debate, including:
The practical challenges of East of England businesses seeking investment
What investors want to see more of: ambitious founders with the appetite for scale
Why founders should always plan their exit strategy
Why talking about being " the next Google" is unhelpful
Regional variations around the UK
WHY THE FIRST EASTERN LAUNCHPAD MATTERED
As this was our first Eastern Launchpad event, we were very much experimenting with the format. We're pleased to report that it worked, and we plan to host more events of this kind in the future.
A number of the startup founders who pitched said that event was a great opportunity to get in front of investors they wouldn't normally have access to.
Mark Donaldson, CEO of Cascade.bi, said: "The TechEast Launchpad was superb and I was very proud to be representing Cascade.bi alongside other fantastic Norwich based tech businesses, demonstrating and proving the city is firmly on the tech roadmap to excellence. Forging great links with Cambridge and London is of great importance and the role TechEast has to play in this is very exciting."
We also received positive feedback from the investors who attended the event. Jonathan de Groot, strategy & finance lead at Accelerated Digital Ventures, said: "The talent we all know exists in Cambridge actually extends out across the East of England. Events like these do a great job of curating the smartest founders in the region and connecting them with investors like ourselves. We're always looking for founders with big visions for the future so we're glad to be involved."
We witnessed a lot of great conversations happening between the startups and investors in attendance, which we hope could form the beginning of some investment discussions. These processes take time, but you have to start somewhere — and events like the Eastern Launchpad can help get that ball rolling.
MARK DONALDSON FROM CASCADE.BI SAID "… FORGING GREAT LINKS WITH CAMBRIDGE AND LONDON IS OF GREAT IMPORTANCE AND THE ROLE TECHEAST HAS TO PLAY IN THIS IS VERY EXCITING."
THE FUTURE OF EASTERN LAUNCHPAD
Following the success of our first Eastern Launchpad, we have plenty of ideas for future startup and investor events.
We aim to host an Eastern Launchpad event in Cambridge annually, with a fresh cohort of startups each year. We're also planning our second Eastern Launchpad in London in 2019. This will help expose East of England startups to an audience of London investors.
We also have ideas for a sister event to connect student entrepreneurs with the investment they need to get their businesses off the ground.
Watch this space for more details!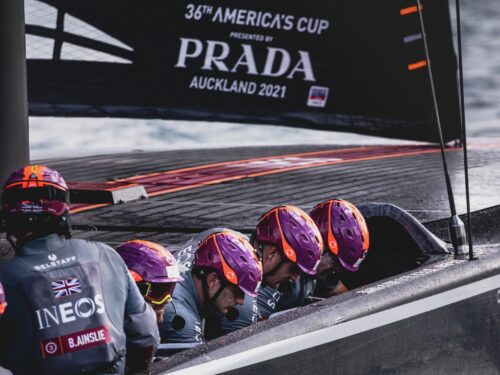 Martlesham-based software and app development company Coderus created a groundbreaking tactical aid app which supported...