SyncNorwich – Norwich's Tech and Startup Community
SyncNorwich strives to build a thriving technology community and enable sharing of good practice and stories of business success and growth.  We are a friendly bunch and like to talk about startups, entrepreneurship, innovation, agile and lean processes, mobile apps, web development, user experience design and much more.
We have over 1000 members and host monthly meetups (usually on the third Thursday of the month from 6-8pm at White Space in Norwich) that attract speakers from all over the country.  All meetups are free to attend and sponsors (Purple Tuesday, Supapass, Axon Vibe and UEA) provide drinks and sometimes pizza.  Everyone is welcome, so we hope to see you soon!
In recent months, we have heard Brandbank's story of starting up in Norwich in 1998, the highs and lows along the way until Nielsen acquired them in 2014.  Spotting an initial gap in the market, Brandbank has grown to become one of the world's largest providers of rich digital content for eCommerce sites, mobile shopping apps and virtual merchandising applications.
Jonathan Perlmutter of IP21 discussed and answered lots of questions in a meetup about protecting your intellectual property for software and technology products.
We also had a theme on big science, where we heard how Tribal Group use machine learning with education data to find students showing patterns of activity that indicate that they are at risk. We then learnt how combining knowledge of medicine, software engineering, data analytics and sport has led to the development of TrainAsONE, designed to become the world's first intelligent computerised flexible training system.  Finally, Axon Vibe explained how they use geospatial data and large location datasets to develop the pioneering Sojo app.
To get a flavour of past meetups, see http://www.meetup.com/syncnorwich/ and signup for a future meetup too.  We have meetups coming up soon on DevOps, RetailTech and UX from a range of local and national speakers – join the meetup group and you will receive an invite and more information on each of these meetups.
SyncNorwich also co-organises Sync the City with UEA each November.  Launched in 2014, Sync the City is a 54 hour startup event for fun or profit, held at the King's Centre in Norwich.  The aim of the Sync the City events is to bring together the business community of entrepreneurs, product developers, software developers, designers and digital creatives with students (from the University of East Anglia, Norwich University of the Arts and the College of West Anglia) and to facilitate them to create new business models and form startups that are enabled by digital technologies.  The mixed business and student teams then have 5 minutes to pitch their ideas to a panel of judges at the end of the event, to win a prize.  Tickets go on sale in July and there is more information at www.syncthecity.com
SyncNorwich plans to support TechEast's Manifesto by promoting an open, collaborative and supportive environment through our monthly meetups and Sync the City to enable companies, entrepreneurs and students to share good practice and network with each other.  We believe that TechEast will help to build stronger local tech sector awareness and enhance the activities of all of the meetup groups in the region.
Follow us @SyncNorwich
John Fagan, Sean Clark, Fiona Lettice and Paul Cutting
SyncNorwich and Sync The City Co-organisers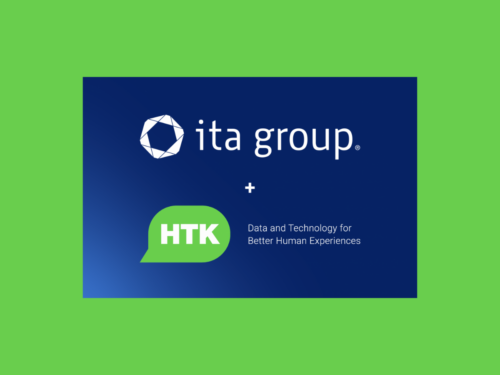 West Des Moines, Iowa/Ipswich, England, January 23, 2023 – ITA Group, a global leader in corporate engagement...