Sync the City
Norwich's favourite hackathon, Sync the City, returned to Norwich for its fourth year this November. This year, the 54-hour startup event took place at the spectacular Norwich Cathedral and sold out in a record nine days.
As always, a number of TechEast members did us proud with their dedicated involvement in this year's hackathon. Board member, Fiona Lettice, is always a key organiser of the event, and Hayley Johnson (Epos Now) and Dom Davies (Tech Marionette) acted as mentors to the startup teams.
TechEast also had a very special role to play at this year's Sync the City. As well as being a  supporting sponsor, TechEast's hosted this year's guest of honour – Gerard Grech, CEO of Tech City UK.
With Tech City UK announcing earlier in November that they would be rebranding to 'Tech Nation' to reflect their national commitment to the tech sector, Gerard's visit couldn't have come at a better time. It gave us the perfect opportunity to ensure the East of England is at the forefront of Tech Nation's attention as they continue to invest in the UK's tech sector.
Speaking of his recent visit to Norwich and Sync the City, Gerard said: "I enjoyed all of it, listening to various perspective and how Norwich interacts between all the constituents to make it happen.
"What a warm, supportive tech community you have, which I'm sure is contributing to so much local success."
Sync the City is well-known for its ability to produce innovative startups. Winner of this year's competition was LoneSafe: an app designed to protect the health and safety of professionals working alone. We were so impressed with LoneSafe's innovative platform, that we invited them to attend our recent I/O Norfolk Spotlight Project event.
SenLab – a FinTech startup created at Sync the City 2016 by 19 year-old entrepreneur, George Davis – has just celebrated its first birthday. Not only that, but they have closed a £300,000 funding round, bringing their total funding to date up to £600,000.
We can't wait to see what comes out of next year's Sync the City competition!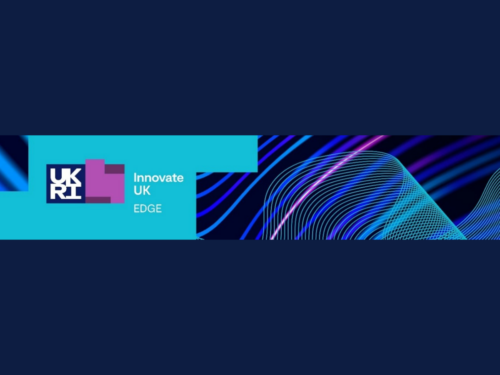 Organised by Innovate UK and delivered by Innovate UK EDGE, this GBIP consists of a preparation phase, 5-day innovation...