Suffolk Software Company Coderus Supports INEOS TEAM UK in Prada Cup Round Robin Victory
Martlesham-based software and app development company Coderus created a groundbreaking tactical aid app which supported INEOS TEAM UK in winning five out of five Prada Cup Round Robin races, putting them through to the final of the Challenger Series.
Coderus, based at Adastral Park in Martlesham has been working with INEOS TEAM UK to create an innovative tactical aid app which provides vital, in-race data to the team allowing them a competitive edge in their challenge for the 36th America's Cup, the most prestigious sailing tournament in the world.
INEOS TEAM UK is led by Sir Ben Ainslie, the most successful Olympic sailor of all time and with the help of Coderus' app has remained unbeaten throughout four days of intense racing in Auckland, New Zealand, winning against Luna Rossa Prada Pirelli Team and New York Yacht Club American Magic.
By winning the Prada Cup Round Robins INEOS TEAM UK now proceeds to the finals beginning on 13th of February, in which the first team to win seven races goes through to compete against Team New Zealand for the famed America's Cup from 6th to 21st of March.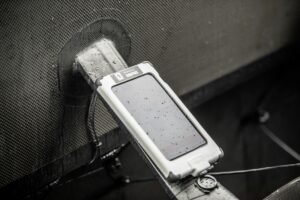 Coderus' Founder CEO, Mark Thomas has said: "Coderus is incredibly proud to have helped in creating an app that has played such a significant role in the amazing INEOS TEAM UK's success. We have been working hard on this app for some time and it's so rewarding to now see the results of it."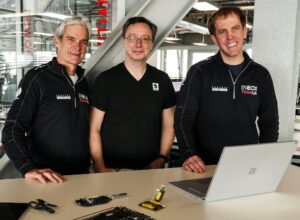 Of the race-critical tactical aid app, Tactician Giles Scott has said: "We were desperate for an app which could act as a virtual seventh crew member and become central to our decision making process throughout the race, providing Ben (Ainslie) and I with the data that we really need to gain a competitive advantage. We had great support from Coderus through all stages of the development, from design, build and now refinement out on the water."
Built specifically for INEOS TEAM UK, Coderus' tactical aid app compiles and quickly displays live tactical data on several tablets located on the boat to allow the team to make lightning-quick decisions regarding race tactics.
Working in collaboration with INEOS TEAM UK for several years, Coderus has been instrumental in the tactical aspect of the team's challenge for the America's Cup for some time – building a strong working relationship with the sailing team and continually offering development support since 2017.