Suffolk Coastal gets first The Things Network LoRaWAN Gateway
Innovation Martlesham companies Coderus and Comms Unite team up to deliver a long-range wide area network, enabling businesses to benefit from the Internet of Things.
Coderus, specialising in mobile and embedded software design and development, has teamed up with telecoms and IT company Comms Unite, to deliver cutting edge LoraWAN technology to Adastral Park.
The move builds on the trend for local authorities seeking to try and test LoRaWAN networks, which enables the delivery of 'smart city' type technologies such as smart lighting, air pollution monitors and smart bins. The gateway, based at Adastral Park, is one of only four Things Network Gateways in Suffolk and the only main gateway in East Ipswich to date.
The gateway, which opens on 13th September, will enable businesses within a 10-km range to log in to the LoraWAN network via the gateway and try and test the uses of this new technology for free.
About LoRaWAN
LoRaWAN is a Low Power, Wide Area Networking protocol. It is primarily designed to wirelessly connect battery operated 'things' to the internet. Unlike Wi-Fi, which offers a high-power device a fast connection over a much shorter distance, LoRaWAN enables connectivity with a range of over 10km, and one gateway – like the one purchased by Coderus – can connect a myriad of devices across a landscape.  It is suitable for small sensors that can be embedded into IoT devices, such as alarms and enables organisations to monitor huge amounts of data points at a relatively low cost.
Besides all the advantages that LoRa has, probably the most important one is that it can produce data in real-time; that data can be implemented into several sectors.
Use cases
LoRaWAN offers a huge range of use cases in many industries. As well as applications suited to smart towns and cities, LoRaWAN can be used for fleet management, integrated into trackers for children and the elderly, and used for industrial control and monitoring, to name just a few.
The Things Network
The gateway is connected to The Things Network which provides connectivity for the Internet of Things and has over 4000 gateways worldwide.
Mark Thomas, Coderus CEO, funded the project himself with a passion to encourage innovation and ideas in the field of embedded tech.
"At Coderus, we're not only excited about what the future will bring, we want to build it.
As design engineers for the Internet of Things, the opening of the gateway will naturally accelerate the test bed that we have at Coderus, but we are just as excited to extend this tech to benefit community led projects. The transmitters can be freely used by the Ipswich tech community and encourage local SMEs and hobbyists to use their skills to come up with great ideas."
Leo Elward, from Comms Unite, a company dedicated to technology and communication solutions, will host the Gateway by providing the network connection.  "Our mission is to help businesses grow and improve performance through the provision of bespoke tech and communication solutions. The introduction of The Things Network LoRaWAN to Adastral Park is an exciting initiative and we are looking forward to seeing the connected solutions that arise from it."
Nicky Daniels, Head of Innovation Martlesham, agrees: "This is a fantastic example of collaboration across our cluster. The LoRaWAN network will bring together all the vital components needed to begin creating a smart city, and Coderus is a pioneer by setting up The Things Gateway at Adastral Park."
 The Things Network Conference
As part of its Gold Sponsorship package, Coderus will be participating and demoing to the two-day Things Network Conference. Taking place in St Andrews Hall, Norwich, 15-16 October, the event invites members of local authorities, housing associations research institutions to meet and network with representatives of this emerging tech.
To learn more about the event and book your place, visit https://thethingsconference.uk/
To find more about Coderus visit https://www.coderus.com/about.html
To find more about Comms Unite visit http://www.comms-unite.co.uk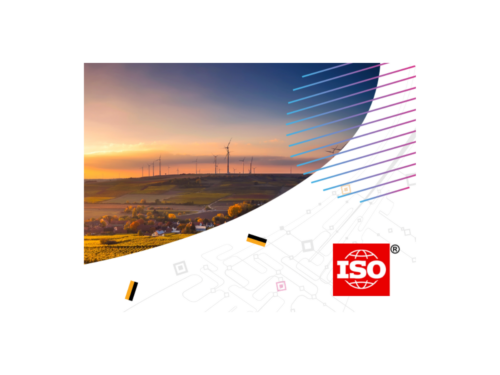 Coderus, a leading software development company, is thrilled to announce that it has successfully obtained the ISO...