Start-Up Hub and Games Hub launched at University of Essex
New ideas and fresh business talent are being nurtured by the launch of the new Start-Up Hub and Games Hub on the Knowledge Gateway research and technology park at the University of Essex.
The official launch was overseen by Matt Hutnell, Director of Santander Universities UK, which has supported the establishment of the new facilities at Parkside Office Village at the Knowledge Gateway.
Mr Hutnell said: "I am really inspired by the entrepreneurial spirit and drive of students at the University of Essex. We're delighted to be supporting such an important initiative that recognises the importance of encouraging these young business leaders; nurturing the next generation to dare to invent, innovate, create and be entrepreneurial."
Mr Hutnell was able to meet with several students and graduates during his visit including student Emeka Onwuezobe who is working in a team to develop lifestyle website Glamville; Essex Business School graduate Claire Parry-Witchell who is establishing a health and lifestyle consultancy; and student Asen Dimitrov who is creating a website to help people fulfil their lifetime dreams.
Pro-Vice-Chancellor (Research) Professor Heather Laurie said: "Parkside Office Village is becoming an SME hotspot and our exciting new Start-up Hub and Games Hub bring an exciting new element to the mix.
"By encouraging and supporting bright minds, and providing the space and expertise to take ideas onto the next step, we want our student entrepreneurs to have every opportunity to become successful business people.
"Developing new talent will support our strategic aim is to make the Knowledge Gateway the location of choice in the East of England for knowledge-based enterprises in science, technology and the creative sector."
The new Start-up Hub will offer hot-desk space for student and graduate businesses. Led by the University's newly-appointed Incubation Manager, Simon Mead – who has extensive experience in the private sector encouraging start-ups, and in launching social enterprises – the Start-up Hub will also offer mentoring and support, alongside access to 'seedcorn' financing schemes.
The Games Hub is led by expert games developer and innovator Steve Huckle, from Shark Infested Custard, working in partnership with the University of Essex with support from the Eastern Enterprise Hub. Steve is a Creative England Top 10 Future Leader with Shark infested Custard and was recently included in the Essex Innovation50. His own impressive portfolio includes Tomb Raider and The Sims. The Games Hub has helped create several successful games developing teams and attracted cutting edge companies including Teaboy Games, Novo Games, Sketchbook Games, Nysko Studio, Enki, Randomly Selected.
The two hubs are part of the University's ambitious plans to drive forward support for new and growing businesses. In spring 2018 the £10m Innovation Centre will also open on the Knowledge Gateway offering space for more than 50 start-ups including a digital creative studio space.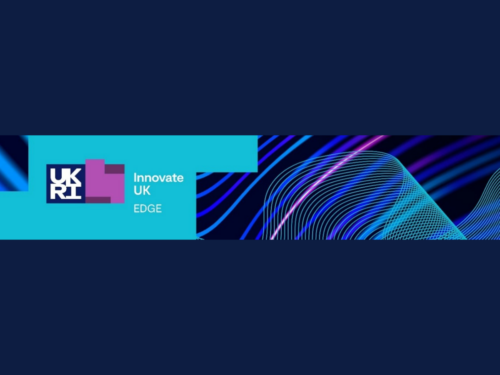 Organised by Innovate UK and delivered by Innovate UK EDGE, this GBIP consists of a preparation phase, 5-day innovation...