Pickr – Is Filling Roles Enough?
10/10/2017
The primary use of a recruitment agency is to fill vacancies that you haven't been able to fill yourself. However, is getting a strong candidate for the role enough to justify the often-expensive fees that a recruitment agency will charge?
If you just considered the number of businesses continuing to hand over such large sums of money to the industry players then the answer would be yes. With the UK recruitment industry now valued at £31.5bn and forecast to grow by 25% over the next two years, one thing is certain, recruitment is in a golden age (Sonovate, 2016). However, we believe that just because people continue to pay for something, doesn't necessarily mean they are happy doing so. You only have to scroll down the news feed of a platform like Linkedin and one of the first things you are guaranteed to see is someone moaning about recruitment agencies.
So why is this?
Has it just become the norm to jump on the bandwagon and bash recruitment agencies, or is there a deeper underlying reason?
Just consider the hotel industry. Before the introduction of AirBnB, people would be happy to pay extortionate prices to stay in the best locations in the best cities because a better option wasn't available. Now one is available, more and more people are shifting from traditional hotels and looking to stay in apartments rented by local people. This isn't due to hotels offering a worse service than before, but because AirBnB are offering what the majority of people would consider more value at a lower price.
Here at Pickr we are aiming to change recruitment industry in a similar fashion. We believe that although sometimes agencies can receive negative publicity unjustly, they should be doing more to offer greater value at a lower price to their clients. We believe the process doesn't stop with filling positions for clients but more value can be added through the use of metrics.
Metrics allow both Pickrs and Brands alike to see exactly how productive that day has been. These include timeliness, attendance and talent pool data. Metrics like these are adjusted to suit the needs of brands allowing them to be varied on a Brand by Brand basis.
Pickrs can then be compared on performance which increases the chances of the best workers being chosen for roles. It also shows workers, who are not at the top level, what they need to be doing to improve their value to brands.
Brands can then use this data to drive performance and increase their overall productivity.
This is just one of many things Pickr are doing to challenge the norm and reduce the stigma attached to outsourced staffing.
Watch out for the rest of the blogs in this series to see how we do things different.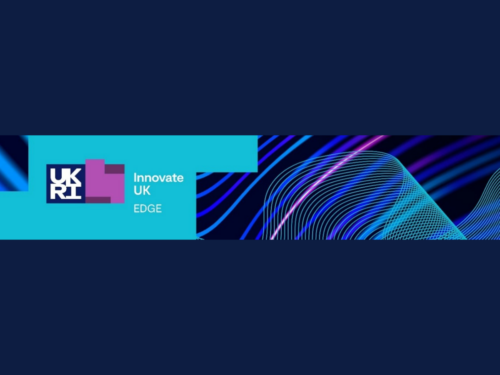 Organised by Innovate UK and delivered by Innovate UK EDGE, this GBIP consists of a preparation phase, 5-day innovation...