Norwich City's Only Business Incubator Set to Open Its Door
The Akcela Incubator is set to open the doors to its new business incubator space on 1st September 2021 within Norwich City. Akcela has the sole aim to support businesses achieve their full potential. Whilst the East of England has the third highest business population in the UK, it has the third lowest levels of business incubators and accelerators. Until Akcela opens its doors, Norwich, a city with the 13th highest level of tech investment in the UK, will have boasted not a single incubator offering space and support for start-up and scale up businesses.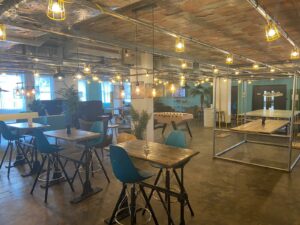 Communal Space at the Akcela Ventures Incubator located at FUEL Studios
With a management team whose experience includes managing projects to achieve growth around the world, have experience working within start-ups, scale ups, managing VC investment and exit. Akcela aim to bring a wealth of business experience alongside a selection of partners to support with the challenges to commercialisation and scaling that many start up and scale up businesses have experienced.
Akcela describe themselves as an industry agnostic incubator, supporting businesses of all types to achieve their "full potential". Whilst many other privately funded incubators have had to rely on a myriad of partners to fund their space and time, Akcela operate a "safe space" for incubated companies to grow, with all partners agreeing to a non-solicitation approach to their incubated companies. As Managing Director, James Adams, explains.
Akcela Ventures Managing Director James Adams
"We wanted to create an incubator that was about the business and the founders, not about a certain specialism and looking for the next unicorn. Full potential is about businesses that can have a positive impact on the founder, the staff they employ, the local community and the sector they operate within."
"Whilst we feel we have some companies within the community already that have huge potential, we don't just look at the businesses in pure revenue terms. There must be an element of commercial awareness of course, but because we are predominantly self-funded by our shareholders, we get to ask ourselves three main questions. Are we a good fit, do we add value to the founder by being involved? Do we believe in the values of the business and what it wants to achieve? and Do we believe in the founder(s) and their ability to deliver the project with our support? These are the fundamentals of working with any company."
Akcela supports businesses by providing the space and support structures required to grow. This comes not only from the founders of Akcela Ventures,
The Akcela community already includes some businesses attracting early-stage investment as they begin and accelerate their growth plans. The incubator is supported by partners such as Ashtons Law, Farnell Clarke Accountants, Anglia Capital Group, The Cambridge Norwich Tech Corridor, The Norfolk Chambers of Commerce and Akcela have been working with Innovate UK Edge for support with early stage funding.
EdTech company Readingmate, an app designed to support children's reading through an algorithm that recommends books using inputs from 100's of teachers and 100,000's data points have amassed over 15,000 users and hundreds of schools since its launch in late May.
Vegan protein powder company Gorilla Juice continues to develop its sales channel and explore new markets with its unique flavours and no-nonsense approach to high quality protein.
Tech start-up The Forest of Memories has amassed a large user base and an impressive bank of upcoming Forests as it brings together both physical forest memorial sites and an online platform for those to leave memories and dedications to those we have lost.
Retro fans will instantly be drawn to Pinball Bazaar, who have developed and licensed a range of desktop clocks. With a multitude of licencing agreements in place to further new product development.
It's this level of diversity within the community that Akcela Director Kate Yarbo applauds and hopes to continue.
"We truly think that the success of the incubator is placed not only on the support we offer, but also the community we bring together. Having the right mix of businesses, at the right stages will create the environment that allows businesses to flourish. At the start-up stages, everyone must be pulling in the same direction. That excitement, that energy we create, the community will create, we have to bring together the right talent and energy to create this."
"Having experience from our side is fantastic, the team has significant experience and has first-hand knowledge of many of the conundrums start up and scale up businesses will need support with. But bringing founders together, that's another element. That journey is unique, and the individual nature of each business journey brings unique challenges, rewards and successes. Having a close-knit community who can share experiences, lean into each other. That's what we are creating too."
The Akcela Incubator is accepting applications for incubated tenants now. Incubated companies receive free office space in the centre of Norwich City for the duration of their incubation, as well as support from the directors throughout the time of working together. Akcela operate on a shareholding model, taking a small shareholding in the company, which dilutes along with incoming investment.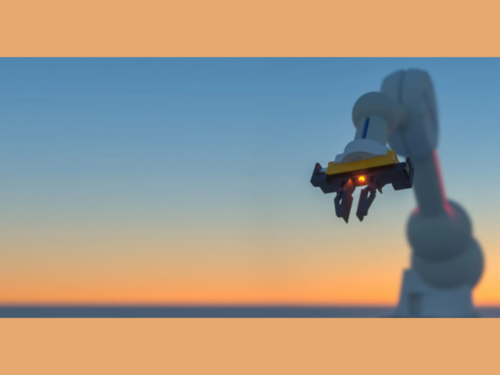 Participate in Innovate UK's impact study and help create a stronger and more globally competitive UK service...