Norfolk to host Smart technology conference
Professionals from across the UK and Europe are expected to arrive in Norfolk next month to attend 'The Things Network on Tour' at St Andrew's Hall, Norwich.
The two-day conference is the first of its kind in the UK and will showcase the smart technology that enables connectivity between devices – known as 'low power wide area network' (LoRaWAN). Delegates from a wide range of sectors are expected to attend including local authorities, housing associations, public sector organisations, research and higher education, and the business community. Many of these people will be looking to learn how LoRaWAN enabled devices could provide innovative solutions for their area of work.
The event will include a 'Hack A thing' where digital and tech experts will be given 44 hours to tackle a series of challenges set by Norfolk County Council, to come up with solutions to real world problems. Tom FitzPatrick, Chair of Norfolk County Council's Digital and Innovation Committee, explains: "With this technology, the possibilities are endless. We wanted to provide real life scenarios to a handful of the UK's brightest and most talented, to see if their creativity could help tackle some of the problems we face every day as an authority."
Norfolk County Council will support the winning team to take their product ideas to the next stage, providing access to commissioners and subject specialists.  Where appropriate the Council will consider field trials or additional support (via the Council or partners) to continue product development.
LoRaWAN technology is being developed worldwide.  Locally, Norfolk County, Norwich City, and Broadland District Councils, along with the Millennium Library are all providing LoRaWAN gateways, to complement The Things Network community infrastructure already in place.
Places are still available to attend the conference or to participate in the Hackathon.   Tickets start from £44 and the County Council can offer a number of discounted business tickets, on a first come first serviced basis.
Email economic.development@norfolk.gov.uk with TTN in the title and we'll send you the code for a 35% discount.
For the Conference 2 day agenda, see:  https://thethingsconference.uk/agenda-conference-3-2-2/
Emily Crittenden, Organiser of The Things Network on Tour, said: "We're organising this event as we feel it is really important to offer learning, networking, promote excellence in the East of England, wider UK and the global The Things Network Community. We feel that LoRaWAN technology is an enabling technology that will help create Smarter Connected Communities due to its ability to transmit data over vast distances with no subscription fees."
For more information visit www.thethingsconference..uk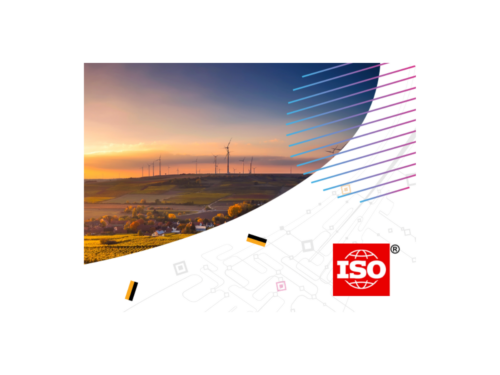 Coderus, a leading software development company, is thrilled to announce that it has successfully obtained the ISO...