New Year – New Career
Spoiler: The award-winning Scion Scheme from Netmatters is expanding, offering a life-changing opportunity to wannabe developers across East Anglia.
2020 has been an amazing year for the Netmatters Scion Scheme – and 2021 promises to be just as eventful. The Scheme has been the recipient of 2 amazing awards, The Princess Royal Training Award  and the Skills of Tomorrow Award at the Norfolk Business Awards .  Both awards celebrated the hard work that goes into helping our trainees to embark on a brand new career, and how fulfilling that is for all of us here.
With the changes to the delivery of the course due to Covid restrictions, we were also able to roll out the course to potential developers in Suffolk thanks to some funding from the European Skills Fund. This means that we are able to offer more people the opportunity to create a career for themselves that is just full of potential.
Now that the remote model has been proven, we are pleased to be able to confirm that we are now able to open up the training opportunity to individuals in both Essex and Cambridge! We are working closely with the DWP in both of these counties to be able to reach individuals and organisations in this area that are interested in working with us going forward.
Interested in applying?
Are you passionate about technology? Have you always wanted to get into a career in development but don't know where to start? We don't look for any specific qualifications from our trainees. Our core focus is on finding someone with the right attitude to begin with.
This is not an easy ride. Our Scions work hard, they are expected to behave as if they are employed, they manage their time in the same way as everyone else at Netmatters and are put through their paces. Success for us means that a Scion secures a role as a developer, either within Netmatters or at another company. We work on everything from the coding and language skills that they need to become a developer to interviews (with the MD), CV writing and team work skills they will also need to land a job.
You can find out more, including a short video here: https://www.netmatters.co.uk/scs-web-developer-course#scion_video
Want to work with us?
The other relationship we are looking to form now is for companies looking to fill junior development roles within their own organisations. We know that filling these roles can be difficult (that is why we created the scheme in the first place!) and time-consuming.
We want to work with organisations across East Anglia, but particularly in Essex and Cambridge, to talk about how we can help fill the gap.
If this sounds like something you need please contact us today on training@netmatters.co.uk and we'll talk through the process with you.
We're so proud of our Scheme and want to ensure that we continue to grow and evolve it, to help Scions get the best possible start to their career in development. It's an exciting time in tech and we are so proud to be helping to educate the next generation of outstanding developers. If you match the criteria above, or would like to talk to us about becoming a sponsor please contact us on 01603 704020.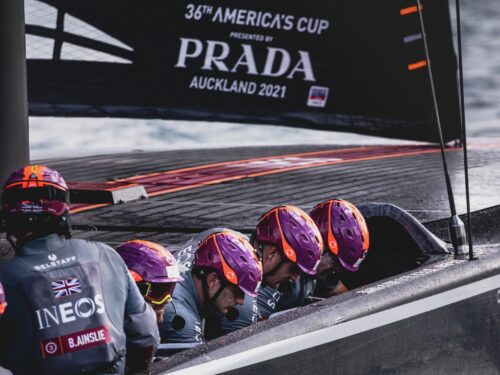 Martlesham-based software and app development company Coderus created a groundbreaking tactical aid app which supported...