Member Spotlight – Pickr
For our first Member Spotlight of the new year, we chatted to Kane Halsey: founder of new staffing platform, Pickr. Based in Norwich, Pickr allows businesses and workers to find each other quickly, using data to make the process as smooth as possible.
Can you tell us a bit about Pickr, and what the company does?
Pickr is an online staffing platform. We took the best bits of the traditional recruitment process, digitised them, and created something that allows business and employees to work together quicker. This allows everyone who uses Pickr to do more work, and make more money.
We started life as a staffing platform for the industrial sector, but we soon transitioned into utilities and infrastructure. In particular, we do a lot of work with telecoms. It might not sound sexy, but this is an incredibly important sector. Fibre broadband coverage in the UK is embarrassingly low — most of mainland Europe is around 37%, while we're still in the single figures. Workers in telecoms roles are impacting everyone's lives all the time — and some of them are placed through Pickr.
How is Pickr different to other recruitment platforms?
There aren't actually that many other recruitment platforms around. Those that do exist simply introduce candidates to businesses, and leave them to get on with it.
Pickr is an end-to-end, managed recruitment platform. Not only does it allow employees to find companies, they can also book shifts and track their performance and pay through the Pickr app. Although many Pickr users are seeking short-term casual work, we have users earning the entirety of their income through Pickr. We also have large business customers with workforces in the thousands. Their workforces constantly flex up and down, so Pickr allows them to scale as needed.
Because we're an end-to-end platform, we have access to a lot of data from our users. Employees often wonder if they're going to enjoy working at a company, and businesses may in turn worry whether the person they're employing is any good. We use our date to alleviate these  concerns, and make the experience better for brands and workers.
How was 2018 for Pickr?
We only launched officially a year ago, so it's been busy and up and down —but overall good.
Unlike other startups, we didn't want to immediately seek investment. We wanted to learn, build a team, and find our place in the market first.
We have grown a lot this year— our team headcount has probably tripled since we started. Over 19,000 people now use Pickr to find work, and we have 187 business customers. That translates to over 4,075 shifts worked through Pickr, and £353k paid out in wages to date.
What are you hoping to achieve this year?
We want to expand the talent cloud, and get more people using the Pickr app. We'd like to form more partnerships with large organisations — we'd like to have 100,000 telecoms workers in the talent cloud next year.
Basically, we'd like to do more of what we're already doing — just faster and better. At the moment, we work in a handful of geographic areas, but we'd like to cover the whole of the UK by the end of next year. We'd also like to raise our Series A funding at the start of 2020.
In your opinion, what are the biggest strengths and challenges for East Anglia as a tech hotspot? How can they be overcome?
East Anglia's strength comes from the closeness of its community. We're a great unit, full of great people. We shouldn't underestimate the importance of TechEast in bringing this tight-knit hub together. While London is 'stronger' it is definitely much more fragmented.
In terms of challenges, I don't buy into the idea that East Anglia suffers a skills shortage. There is a shortage of talent wherever you are in the UK. I think the real challenge is hanging onto the talent that we have. London is an attractive place to work, and it's not too far away.
However, all startups need capital to succeed and there's not enough of it in the East. We lag behind London and the UK's Northern cities when it comes to available funding. In fact, in our recent conversations with investors, we got a lot further with VC firms based in California than those on our home turf.
Why did Pickr join TechEast?
We wholeheartedly agree with the ethos behind TechEast — we believe the East can achieve a lot more when its separate hubs work together.
As a non-technical founder, the support available from TechEast has been incredibly valuable when launching Pickr. Plus, our COO Hayley is on the TechEast board, so it was a no-brainer.
What one piece of advice would you offer to other tech businesses in the region?
It may sound cliched, but always be yourself. Embrace what's good and unique about your offering, and know how to work with what's not so good.
Based on our personal experience, I would also recommend that businesses at least breakeven before they go for investment. While this isn't always possible, it can help you achieve funding more easily — it will make you look more attractive to investors. Don't kid yourself that securing investment will solve everything; if you're not profitable, you will run out of money eventually.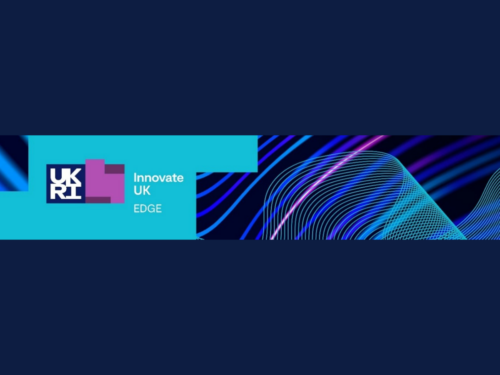 Organised by Innovate UK and delivered by Innovate UK EDGE, this GBIP consists of a preparation phase, 5-day innovation...