Member Spotlight January 2018: Ubisend
For this month's Member Spotlight, we spoke to Dean Withey – founder and CEO of artificial intelligence company, ubisend. Dean took some time out of his hectic schedule to help us get to know ubisend a little better, as well as sharing his thoughts on why East Anglia makes a great home for tech businesses.
Can you tell us a bit about ubisend – what does it do, and how does it work? 
ubisend is a creative AI technology company. We build computer programs that blend humans with machines to create something that is greater than the sum of their parts.  Powered by our proprietary natural language understanding and machine learning technology, we develop systems that revolutionise and improve the way businesses operate.  Companies come to us with either a specific project in mind or a problem in their organisation. We consult with them and deliver an elegant and smart solution.
How was 2017 for you, and what are you most looking forward to in 2018? 
2017 was a fantastic year for ubisend. Our brand grew tremendously, achieving worldwide renown and expert recognition.  Our team grew, picking up super-smart people through our recruitment AI chatbot, ubibot.  We were nominated for multiple international awards, invited to share our experience at multiple events, and participated in critical online debates on the future of AI, and more.  We ended the year on a high, securing a collaborator role on a fascinating, unique, and innovative project with Archant. Google funded a project with 1 million dollars to bring 150 years of historical content to life through artificial intelligence.
In 2018, we look forward to our continued work with top companies and the launch of our disruptive chatbot deployment partner platform. We expect a year of fascinating projects, can-hardly-keep-up growth, and, of course, lots of fun.
How can ubisend help businesses solve their challenges? 
We pride ourselves on delivering custom solutions to problems, not headaches. The current state of the AI industry can sometimes disappoint, especially when looking at so-called 'chatbots'.   Most companies try to sell the same templated, off-the-shelf solutions to clients. We do not.   The ubisend team work hard to craft unique solutions to unique problems in unique companies. As such, we help businesses solve almost any challenge.  One of our most sought-after solutions is in the HR space. Mid to large businesses, all the way up to enterprise, come to us to revolutionise HR communications from within.
What's the best thing about being based in East Anglia?
East Anglia is a thriving region with lots of incredible opportunities. We regularly meet with individuals who share similar techie attributes and a desire to use technology to make the world a better place.  In East Anglia, innovation just seems to be a way of life.
Why did ubisend join TechEast? 
We recognised the power of uniting with our peers and working towards growing the East Anglian tech hub.  Joining likeminded companies, disruptors of the industry, and essentially just brilliant people is a no-brainer. Whenever we can, we try to contribute and bring our experience and knowledge to the table.
What would you say to another business thinking of joining TechEast?
Do it. It is an excellent opportunity to network, learn, and grow your business. Whatever it is you do, there is a place for you and people ready to engage.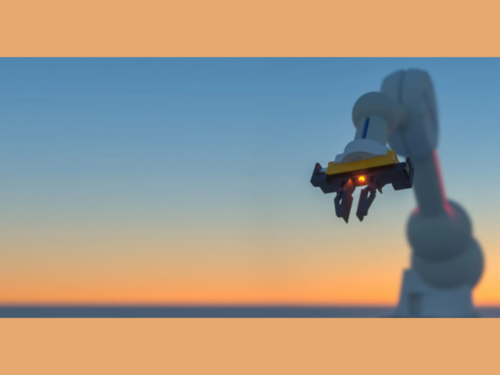 Participate in Innovate UK's impact study and help create a stronger and more globally competitive UK service...