London Tech Week Awards
At London Tech Week we have spent nearly a decade of connecting and celebrating the leaders in tech across the UK, and our Awards will celebrate the pioneering individuals and companies shaping technology and using it to accelerate positive change across the whole of the UK.
We look forward to receiving your nominations and look forward to having you attend the awards ceremony during the virtual London Tech Week 20-24th September 2021 where we will announce our winners!
Nominations are now live for 2021!
Recognising outstanding leadership and innovation across the UK. For two months, we are opening public nominations to bring together the best shortlist. All such submissions include companies and individuals based in or delivering significant work in the UK.
The rules are simple:
1 nomination per person per category (we encourage you to vote in more than 1 category!)
Votes are anonymous. Please take time to read the categories to ensure you're nominating for the person or company you think most deserves to win.
Spread the word with the hashtag #LTW
When nominations close we will announce the shortlist so you can select your winner!
Nominations close June 28th
The categories for 2021 are:
Your Awards Opportunity Awaits…
London Tech Week is the must-attend exclusive tech event of the year, bringing together hundreds of VIPs from across the UK. Position your brand in front of the region's leaders, rising stars and decision-makers. This is the year to go digital and your virtual awards marketing opportunity is waiting for you…
Entertainment and Awards Inquiries: anna.mittler@informa.com
Sponsorship: info@londontechweek.com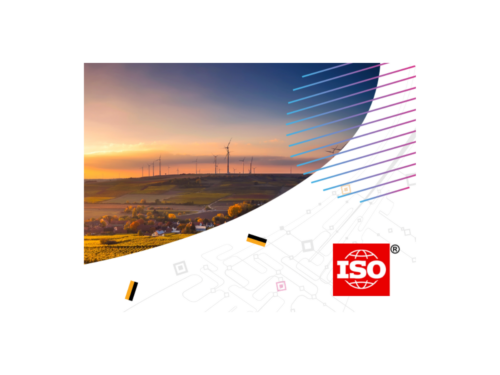 Coderus, a leading software development company, is thrilled to announce that it has successfully obtained the ISO...