Ipswich Waterfront Innovation Centre launched
The Centre will provide a focal point for developing high growth potential ICT small to medium enterprises (SMEs) in partnership with the University and a space to foster student enterprise initiatives.
Growth and development is a key objective for the Higher Education Funding Council for England (HEFCE) and the University is committed to being economically relevant: having a measurable civic impact is part of its mission.
Stef Thorne, Head of Research and Enterprise Services at the University, said "Suffolk and the East of England is already an important technology cluster with great potential to become of increasing significance. This innovation centre will contribute to the innovation landscape within the region and be quite unique as a single point of integration between academic expertise, facilities and businesses".
The University of Suffolk is growing its STEM provision and along with the existing James Hehir Building on Ipswich's Waterfront it now has a rich offering of the latest technologies and start-up innovation spaces.
Stef added "We have been working closely in partnership with colleagues in the New Anglia Local Enterprise Partnership (LEP), Ipswich Borough Council, Suffolk County Council and the private sector including BT to bring this project forward. The IWIC marks the important contribution the University can make to local growth and we were pleased to welcome an audience of Ipswich MP Ben Gummer, local businesses, students and budding entrepreneurs and to our launch event."
"Innovation centres have been credited for helping to sort out the 'knowledge spaghetti' that exists.  There are all kinds of stakeholders and organisations in the region in regards to innovation and it is our aim to help small businesses; we can sign post to the appropriate place, to make sure SMEs are accessing the right people."
Professor Mohamed Abdel-Maguid, Head of Department for Science and Technology at the University said "This facility is the seed to setting up an innovation district in this part of the town. What we want to do is to use IWIC to build our university and at the same time to act as the gateway to facilitate access to knowledge wherever it exists. We want to bring more talent and knowledge, ideas, expertise whether permanent or ad hoc as needed for the region."
Ipswich has been recognised as an emerging technology cluster in the 2016 Tech Nation report, which looks at the UK's digital economy.
Ben Gummer MP said "This is another exciting new development in Ipswich.  For the first time in Britain we are bringing together not only postgraduates but also undergraduates and apprentices with entrepreneurs, business start-ups and an enterprise incubator.  In plain English, we are helping bring together people starting businesses with those people who are training to be business leaders, owners and employees. It is a radical solution; it is made in Ipswich and I am certain it is going to help us build the prosperous economy that we need in our town for future generations.  Full credit to Richard Lister, his team at the University of Suffolk, and his partners at the New Anglia LEP, the borough and the county councils, for bringing this brilliant new innovation centre together."
Mark Pendlington, Chairman of New Anglia Local Enterprise Partnership, said "The launch of the Ipswich Waterfront Innovation Centre is a hugely proud moment for the University of Suffolk, in a year full of proud achievements. It's also an enormous boost for Ipswich and the wider economy. This new centre will attract the best talent among students and businesses across Suffolk and beyond, further enhancing the reputation of Ipswich as a UK centre of excellence for science, technology and innovation. The LEP is very proud to be working with the University of Suffolk to help put the East at the leading edge of this sector, which contributes so much to our success story."
The IWIC is housed within the University's Atrium building which has undergone a £5.5m refurbishment, thanks in part to a £1.85m award by the LEP as part of the New Anglia LEP's Growth Deal with the Government.
Follow @UOS_IWIC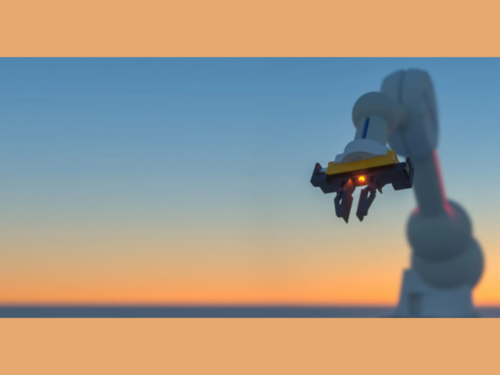 Participate in Innovate UK's impact study and help create a stronger and more globally competitive UK service...