Inawisdom achieves premier consulting partner status with AWS
[LONDON 20th MAY 2020] – UK-based Inawisdom, a leading expert in Artificial Intelligence (AI) and Machine Learning (ML), announced today that is has achieved Premier Consulting Partner status in the Amazon Web Services (AWS) Partner Network (APN). Inawisdom joins the select group of APN Partners who have been awarded Premier Consulting Status.
The highest tier within the APN for Consulting Partners, achieving APN Premier Consulting Partner status differentiates Inawisdom as an APN Partner who demonstrated expertise and notable success in helping customers design, architect, build, migrate, and manage their workloads on AWS.
"Inawisdom is incredibly proud to achieve Premier Consulting Partner status in the AWS Partner Network," said Neil Miles, CEO. "We started less than 4 years ago with a vision to help companies rapidly differentiate themselves using data insights from AI and ML. To have achieved such a prestigious accolade is a testament to the commitment and success that we have shown with customers. We are focused solely on our relationship with AWS and have been privileged to work alongside them, building strong customer relationships to deliver innovative solutions that support digital, data-driven transformation. My thanks go to AWS, our customers and the Inawisdom team"
To become APN Premier Consulting Partners, companies must complete a rigorous approval process through accreditations and certifications, must demonstrate a long-term investment in their relationship with AWS, and must have extensive expertise in deploying customer solutions on AWS. APN Premier Consulting Partners also have a strong team of AWS Trained & Certified technical consultants and have deep expertise in project management and professional services.
Becoming an APN Premier Consulting Partner adds to Inawisdom's AWS credentials. Alongside achieving the AWS Machine Learning Competency designation, Inawisdom has achieved AWS DevOps Competency status, AWS Financial Services Competency status and the team also hold over 120 AWS certifications and accreditations, ensuring they are continually driving best-in-class service. Their full stack AWS offering means customers can benefit from expertise in cloud, data, platform and architecture as well as their breadth of knowledge in BI, analytics and IoT.
As AI and ML proves an ever more valuable tool, Inawisdom have engaged with multiple customers in EMEA across a breadth of industries. Examples include Aramex, a global logistics supplier, who achieved a 74% increase in their shipping accuracy in just 8 weeks. Another partnership with Snoop, an innovative Fintech start-up, saw Inawisdom provide advanced ML to create a hyper-personalized end-user experience.
"It has been an incredible journey to this point and we can't wait for a future of even greater success with AWS, seeing more and more organisations take advantage of what data insights can do", concluded Miles.
To find out more about Inawisdom visit www.inawisdom.com and to see Inawisdom CEO, Neil Miles, discuss his reaction to receiving Premier Partner status, see his video here.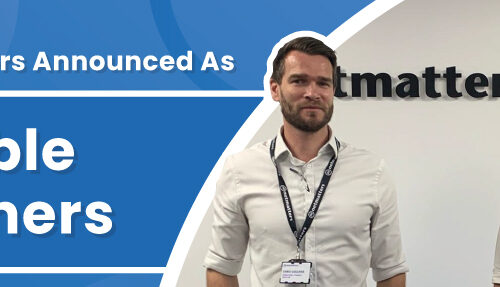 Despite the fact the current circumstances meant the traditional awards ceremony for the 2020 Norfolk Business Awards...