Iceni Diagnostics appoints new CEO to realise vision of revolutionary glycan technology
Norwich-based biotech firm, Iceni Diagnostics has appointed a new Chief Executive Officer as the company prepares to bring its revolutionary products to market.
Biotechnology entrepreneur, Martin Stocks helped secure the founding investment in the pioneering glycoscience company seven years ago, and now picks up the reins with immediate effect.
As well as his clear strengths in IP Management and early investments, Dr Stocks is a respected academic, having spent a period at Yale University in the US before moving to the MRC Laboratory of Molecular Biology in Cambridge. He now specialises in "progressing cutting-edge technologies out of an academic space" and bringing them to market.
Iceni Diagnostics is currently leading the development of glycan (complex sugars) technology to produce a range of rapid, accurate and mutation-proof point-of-care diagnostics tests as an alternative to more commonly used antigen tests. Working on the principles of glycoscience, these rely on the presence of sugars not antibodies in the host, resulting in a test which is mutation-proof and can be produced cost effectively and at scale. The company is additionally about to embark on a programme utilising similar technology for therapeutic applications.
The first products in the range include a duplex test for influenza/ coronavirus, able to diagnose which of the two viruses is present in 15 minutes – and an equine flu test for veterinary use, which can differentiate between different strains of flu (including avian flu and swine flu) in a single test.
Dr Stocks says: "Encouraging the industry to adopt a different way of doing things can be a challenge but there has been an enormous buzz around the Iceni Diagnostics technology – and I am delighted to now be leading the team to deliver the maximum benefit to the company and the public from its many applications."
Iceni Diagnostics chairman, Dr Berwyn Clarke says: "Martin has been involved with Iceni Diagnostics from its inception, and this is absolutely the perfect appointment at a very exciting time for the company. As we progress the diagnostics pipeline to market, Martin has a wealth of experience to develop the therapeutic side of the business too."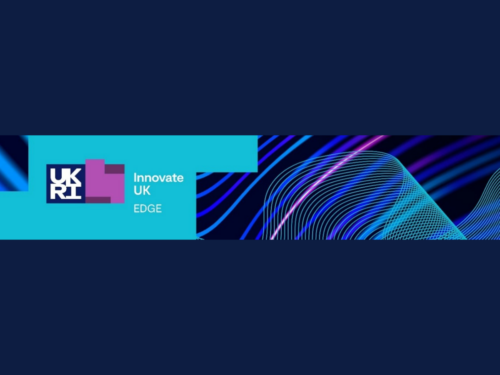 Organised by Innovate UK and delivered by Innovate UK EDGE, this GBIP consists of a preparation phase, 5-day innovation...