How Covid-19 is accelerating immediate growth opportunities for regional food & drink brands reveals marketplace amp
Representing Stokes, Heck and Eat Natural to Hillfarm Oils, Creative Nature and Conscious Chocolate, Bury St Edmunds-based e-commerce experts says there's immediate and long-term growth opportunities for brands on Amazon as they adapt to feed the nation during the Covid-19 pandemic.
For many providers of food and drink and healthcare 'essentials', this is the time to turn this challenging period of turmoil into a moment of momentum to carry their brand to new heights.
Managing Director at marketplace amp, Matt Anderson, said: "We've never seen a surge like this before, online demand has skyrocketed overnight, while brick and mortar shopping has declined rapidly.  Many of our clients have seen sales increased by almost 300% and latest figures from Amazon reveal its customers are spending almost $11,000 (£8,986) a second on its products and services.
"As more consumers are either forced to shop online or prefer to do so during a period when visiting supermarkets presents a sometimes stressful and potentially risky experience, we're seeing the start of a long-term change in consumer buying patterns. Consumer buying intent is incredibly high and so it's important to make sure your products are sufficiently well stocked at Amazon."
Even when lockdown lifts, there is a chance that social distancing will continue for quite some time, which could lead to reduced numbers in supermarkets due to lengthy waiting times.  With Amazon being the most frequent destination for shoppers, with 60% using the tech giant to buy groceries online and latest stats showing that its online grocery department could produce $70 billion in gross merchandise volume by 2023 — more than three times the total in 2019. This really is the time to adapt.
Matt continued: "We're urging our clients to think outside the box, how can they offer added value and support their customers even more during this challenging time? It's time to position your brand for more success during and after Covid-19."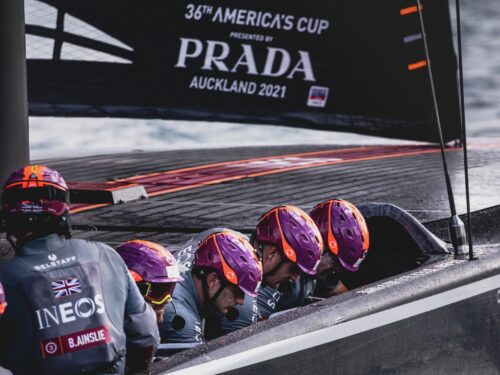 Martlesham-based software and app development company Coderus created a groundbreaking tactical aid app which supported...