Hayley Johnson – COO of Epos Now – joins TechEast Board
30/01/2018
TechEast is delighted to announce the addition of Hayley Johnson – Chief Operations Officer at Epos Now – to its board of directors as of January 2018.
With a passion for supporting her local tech community and a desire to put Norwich on the map, Hayley brings energy and a fresh approach to the TechEast board. She joins Fiona Lettice – UEA's Pro-Vice-Chancellor Research & Innovation and Professor of Innovation Management – as the second woman on the TechEast board of directors.
Formed in 2016, TechEast was set up to help accelerate the growth of East Anglia's technology sector by providing support and raising awareness. TechEast's vision is the creation of 5,000 extra jobs and an extra £650 million GVA of economic growth in East Anglia, as well as becoming one of the UK's top five tech clusters by 2020.
TechEast provides members with access to discounted business services and workspace facilities, as well as hosting regular networking and knowledge events and representing the region on a national level.
Tim Robinson, Chief Operating Officer at TechEast, said:
"We are delighted to welcome Hayley to the board. Her instrumental role in scaling up Epos Now's business and operations as it has grown to become an international business and TechCityUK Future Fifty alumnus was justly recognised last year when she was crowned winner in the First Women Awards. Hayley's growth mindset, energy, tenacity and people skills will strongly enhance the TechEast board."
Hayley Johnson joined Epos Now in 2013 as service manager, working with a team of three people. Today, runs the operational side of the business in the UK and US, including marketing, sales, HR, and customer service. Before joining Epos Now, Hayley held positions at Aviva UK and Flagship Housing. Hayley received the First Woman of Business Services award in 2017 for her work at Epos Now.
Norwich-based Epos Now was founded in 2011 by entrepreneur Jacyn Heavens. The company provides cloud-based electronic point of sale (EPOS) software, and is used by over 30,000 businesses across the UK. Epos Now has featured in the Sunday Times Tech Track 100 for three consecutive years, being named the 13th and 32nd and 53rd fastest growing tech company in the UK.
Hayley Johnson said:
"I'm not a 'natural-born techie': before joining Epos Now, I felt most comfortable working in a corporate environment. However, the East Anglian tech community is so welcoming, I've jumped in headfirst and have been frequently involved Sync the City and Sync Norwich events. I am incredibly passionate about putting the region on the map, and have been very impressed with TechEast's work over the last two years – I was delighted when they asked me to join the board.
"I know better than anyone that the idea of working in tech can be intimidating for those who haven't 'grown up' in the sector. However, if East Anglia is to reach its full potential, it needs to avoid losing any of its amazing talent to London or further afield. I hope that my presence on the board will help us encourage diversity in our region's tech scene. True innovation requires diversity: not just in age and gender, but with individuals from all sectors and skillsets too."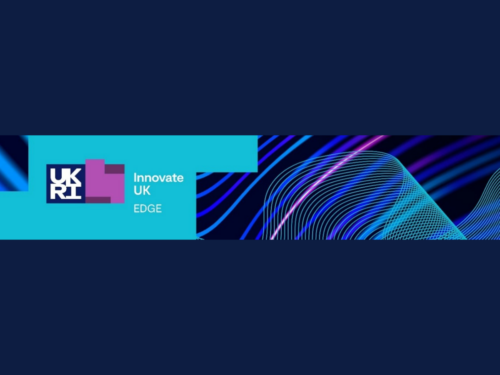 Organised by Innovate UK and delivered by Innovate UK EDGE, this GBIP consists of a preparation phase, 5-day innovation...