Glyconics© secures world renowned diabetes expert as company's first Chief Medical Officer
Award-winning medtech firm, Glyconics© has secured internationally renowned diabetes expert, Dr Päivi Paldánius as the company's first ever Chief Medical Officer (CMO) as the team ramps up and prepares to progress to its next clinical phase before embarking on a Series A funding round next year.
Dr Päivi Paldánius brings a wealth of experience and reputation from both the academic arena and a pharmaceutical career spanning two decades. As a clinical scientist, she is best known for her principal clinical studies, INTERVAL and VERIFY, which have improved the practice of diabetic medicine worldwide and impacted various clinical guidelines.
Prior to joining Glyconics, Dr Paldánius has held various medical leadership positions at Novartis Pharma including Worldwide Executive Medical Director, Director of Global Medical Affairs (Diabetes) and Principle Medical Scientific Expert (Diabetes). She was also a lead protagonist in the development of the Time2DoMore in diabetes programme.
Speaking about her new role, Dr Paldánius – who joins Glyconics with immediate effect – said: "It is an enormous privilege for me to be working at Glyconics. I am passionate about improving ways to initiate, manage and optimise diabetes care, particularly for undiagnosed disadvantaged individuals in low to middle income countries. The fit with Glyconics is therefore highly beneficial. "
"Glyconics offers a transformational cost-efficient, rapid and non-invasive approach to diabetes screening which will not require any plastic consumables. This is a huge opportunity to identify people at risk of diabetes and also save nature as well as, most importantly, combat the clinical inertia around the needs of individuals living with chronic disease, who don't always get the focus and the optimised care they deserve."
Last year, the innovative diagnostics company was awarded the internationally recognised certifications ISO 13485:2016 and EN ISO 13485:2016 which represented a significant milestone in the company's route to market, paving the way for CE certification in the future.
The company has also been awarded a coveted EU Seal of Excellence certificate for its technology developing a compact cost-effective way of using InfraRed (IR) Spectroscopy for point-of-care testing. Until now, IR Spectroscopy could only be undertaken in a laboratory by highly trained staff.  And, last July, Glyconics was listed as one of the "80 standout European start-up pioneers driving seismic change in the post-pandemic world". The FT-backed innovation website, Sifted.eu  praised the company for "cracking healthcare with technology".
Glyconics CEO, Dr Kam Pooni said: "We are thrilled to have Päivi joining our team. She is extremely well known and regarded in the diabetes world and is an important addition to our team at this stage of our development. With her expertise in clinical development, she is absolutely the right person to be taking Glyconics through this crucial clinical stage, and we all look forward to working with her."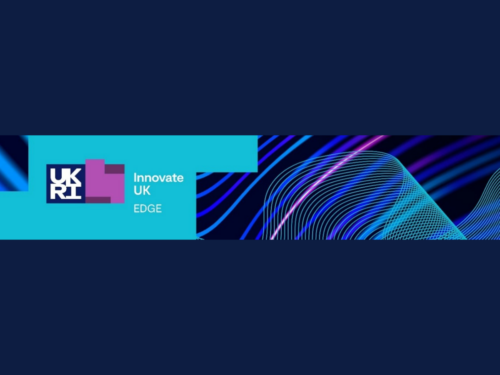 Organised by Innovate UK and delivered by Innovate UK EDGE, this GBIP consists of a preparation phase, 5-day innovation...