GLOBAL BUSINESS INNOVATION PROGRAMME APPLICATION FORM – PORTUGAL 2022 – EUREKA
Organised by Innovate UK and delivered by Innovate UK EDGE, this GBIP consists of a preparation phase, 5-day innovation visit to Portugal attending the 2022 Eureka Global Innovation Summit (www.gis2022.org) in Estoril with a focus on one of the main themes of the Summit – 'Tech for Green'.  It will also include support of approximately 12 months from an Innovate UK EDGE Innovation and Growth Specialist, helping your business maximise the opportunities identified, including developing innovation projects with partners and collaborators.

Innovate UK is committed to ensure that anyone, from any background, has an equal opportunity to be successful.

Focus Areas

The Eureka Global Innovation Summit 2022 will focus on promoting 'Green Technologies for a sustainable future and on prioritising a smooth transition towards a carbon-neutral circular economy, tackling the challenges imposed by climate change on our planet, making it more resilient for future generations'.
This GBIP will focus on 'Tech for Green' and covering the main areas of –
Cleantech
Mobility and future cities
Space-oceans-earth: sustainability interactions.

Why Portugal and the Global Innovation Summit: 
This GBIP will include a visit to Portugal and attendance at the Eureka Global Innovation Summit held in Estoril.   It builds on the UK's 35 years of collaborative innovation with Portugal through the Eureka initiative, with over 600 UK and 200 Portuguese research projects collectively worth over €1.3B supported in that time.  Portugal's 3 per cent of GDP spend on R&D, and the commitment to a 45% to 55% reduction in greenhouse gas emissions by 2030 and Net Zero by 2050 makes the country a key partner.  The Global Innovation Summit 2022 offers a unique possibility for selected businesses to network, exchange ideas, and develop business opportunities with businesses and other organisations from Portugal as well as over 45 other countries which are part of the Eureka network.
Benefits

Networking and the opportunity to find potential innovation collaborators and partners and develop your network in the UK and globally
Improve your company value proposition to international partners and investors.
Understand the different funding and support available to accelerate the growth and scaling of your business, including programmes such as Eureka Eurostars (www.eurekanetwork.org/countries/united-kingdom/eurostars/) the next call for which closes 15th September 2022.
Key Dates: (Subject to change)

Applications close: 2nd May – 17.00
Pre-Visit Workshop: 25th May 2022
Innovation Visit: 20th-24th June 2022
Exploitation Workshop: September 2022

What to expect:

The Global Business Innovation Programme is structured around three main phases and each business will have a designated Innovate UK EDGE Innovation and Growth Specialist to support them for the duration of the offering, including developing an action plan to capitalise on the opportunities identified. The three main phases of the Global Business Innovation Programme are: –

Getting ready for the market: Pre-visit briefing workshop to build knowledge and understanding of the market and potential opportunities through the Global Innovation Summit, including how to protect your IP, training on how to improve your pitch and articulate your value proposition and information about complementary R&D and innovation international funding frameworks such as Eureka. (1 day workshop)

Visiting the market: Explore the innovation opportunities first-hand through attending the Global Innovation Summit and meeting with key companies and research organisations and potential collaborators and partners through meetings and organised matchmaking (5 days of market and Summit related activity)

Exploiting the opportunity: An exploitation workshop and one-to-one support from an Innovate UK EDGE Innovation and Growth Specialist to follow up and take advantage of the opportunities identified. (1 day workshop and working with an Innovate UK EDGE Innovation and Growth Specialist).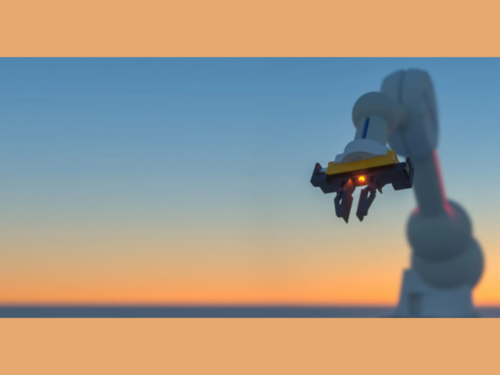 Participate in Innovate UK's impact study and help create a stronger and more globally competitive UK service...