Funding, academic knowledge & graduate – all in one Programme!
The government backed Knowledge Transfer Partnership (KTP) Programme has been supporting industry for over forty years, embedding knowledge and technology to create more competitive and productive businesses
Anglia Ruskin University's (ARU) involvement in the programme has seen it deliver projects ranging from biometric testing, liposomal formulation, software modelling, artificial intelligence, agile manufacturing techniques, Supply Chain Sustainability and immersive technology.  Partners have included manufacturers, logistic operators, Charities, marketing agencies, at all stages of their development, micro through to multinational.
A KTP is a three-way-partnership between an organisation, an academic team and a highly qualified graduate. It enables your operation to:
–              Find a solution to meet a unique problem
–              Access world class academics and facilities
–              Recruit a highly qualified graduate – (Phd/MSc)
–              Enhance your competitive advantage
–              Boost profitability
–              Offset costs through 2/3rds government funding
The Programme develops a project and team that meets your organisation's growth aspirations. Working together, a graduate will be recruited, employed by ARU but based within your organisation, to embed new knowledge and capability and develop the project. The graduate will be supported by a team of senior academics in your required area, throughout the project – along with access to ARU's laboratories / facilities.
Get in touch
If you have a business idea and would like to discuss whether a KTP could help, contact ARU's Knowledge Transfer Partnerships Manager via: business@aru.ac.uk or ben.hooson@aru.ac.uk. We are always keen to talk to new organisations with new or novel ideas.
More details – ARU – Knowledge Transfer Partnerships
Our Business Services brochure
We're experts in helping organisations grow.
Working across a variety of industries, we've connected start-ups to funding opportunities, helped SMEs access academic expertise, supported charities in finding graduate interns, developed new ideas into opportunities for commercialisation, and assisted multi-nationals to increase productivity through research and innovation activity.
With more than 25 years' experience in building relationships and developing collaborative partnerships, we have the knowledge and expertise to help you improve your organisation.
Our Business Services brochure will tell you more.
Download a PDF version or read online: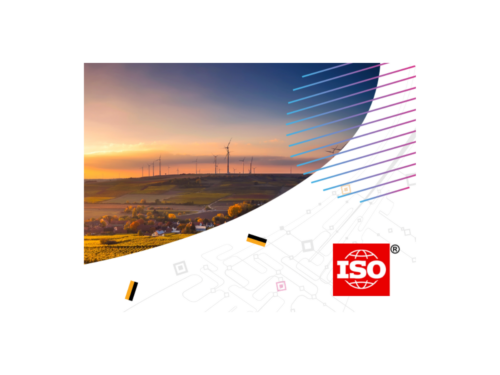 Coderus, a leading software development company, is thrilled to announce that it has successfully obtained the ISO...