Digital Skills is a Hard Problem to Solve: why do we need a Tech East Task Force?
How big is the digital skills gap in the East?
Yes. With an estimated 10,000 new and replacement roles needed for Norfolk and Suffolk's tech cluster by 2024 it is vital that tech business and skills suppliers work together to collectively solve the digital skills gap. As I visit business leaders around the region we hear that difficulty finding, recruiting and upskilling the right talent is often their number one priority.
What's the plan to solve it?
24 months ago New Anglia Local Enterprise Partnership published its first Digital Tech Skills Plan and Tech East has been working behind the scenes to corral a wide array of partners from business, academia and the public sector to try to put actions in place to solve the puzzle. Tech East runs the Talent & Skills Task Force which meets quarterly to coordinate thinking and activity around digital skills across a wide range of stakeholders.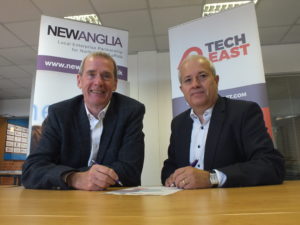 What are the biggest issues for growing the digital talent pool?
The Digital Tech Skills Plan has three key pillars of activity and these guide everything the Task Force does.
Skills development needs to be a joined up conversation between employers (businesses and other organisations who need digital talent) and skills providers (Universities, Further Education colleges and non-traditional skills providers like code clubs and bootcamps)
As an industry we need to open up new and better pathways into the industry – whether apprenticeships, degree apprenticeships, T levels or mid-career entry options
There are opportunities to reskill the existing regional workforce to enter the tech industry. As AI promises to revolutionize many industries so it will also squeeze some traditional jobs and we need to have programmes in place to offer options to change career.
For a deep-dive into the plan, check out this video recorded at the Ipswich Waterfront Innovation Centre with our Chief Operating Officer Tim and an expert panel
What industries need digital skills?
All of them! There is a growing need for digital skills, whether in digital marketing, digital manufacturing, data science or in-house software developers outside the traditional software industry (sometimes called the ICT/digital sector) within all kinds of businesses from the public sector, engineering and manufacturing, agri food, energy and healthcare.
Who is involved in the Task Force?
As wide a range of stakeholders as we can muster! The group is convened by Tech East under the chairmanship of Chris Sargisson, Chief Executive of Norfolk Chamber of Commerce.
Universities (UEA, University of Suffolk, Norwich University of the Arts)
FE Colleges (across the two counties of Norfolk and Suffolk)
Schools and academies (across the two counties of Norfolk and Suffolk)
Large employers (BT, Aviva)
SMEs (Epos Now, Coderus, Derivco, Naked Element)
Code clubs (Creative Computing Club, Step into Tech)
Chambers of Commerce (Norfolk Chamber, Suffolk Chamber)
Local authorities (Norfolk County Council, Suffolk County Council)
Local Enterprise Partnership (New Anglia LEP)
Central Government (DCMS)
 What's been achieved so far?
As well as raising awareness around the Digital Tech Skills Plan and galvanizing coordinated activity around its delivery, the Task Force has supported the development of a number of funding bids locally for new skills initiatives and we are starting to see some real wins. These include
Creating an array of digital Skills hubs, factories and accelerators at City College Norwich, Suffolk New College and a joint project between BT and the University of Suffolk at Adastral Park under the auspices of the Local Enterprise Partnership
Building an Institute of Productivity at UEA which will enable the digitization of the region's manufacturing and engineering businesses
Developing a Local Digital Skills Partnership for Norfolk and Suffolk with central government
Engaging with a range of high quality regional and national digital skills programmes including Accelerate East, Founders 4 Schools, Code Nation and Cambridge Spark.
Supporting bids into the European Social Fund with local employers
So overall acting the group acts as a focal point and sounding board for new digital skills initiatives in our region.
 How can I get in touch with the Task Force?
If you'd like to find out more just drop us a line at Tech East Brigette@techeast.com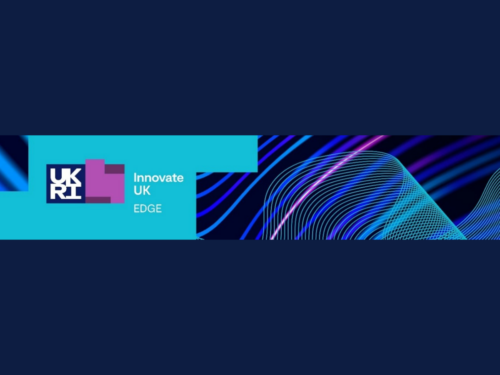 Organised by Innovate UK and delivered by Innovate UK EDGE, this GBIP consists of a preparation phase, 5-day innovation...